Food and drink industry second most affected by product recalls, new research shows
Defective products and work-related incidents have together caused insured losses in excess of US$2 billion over the past five years.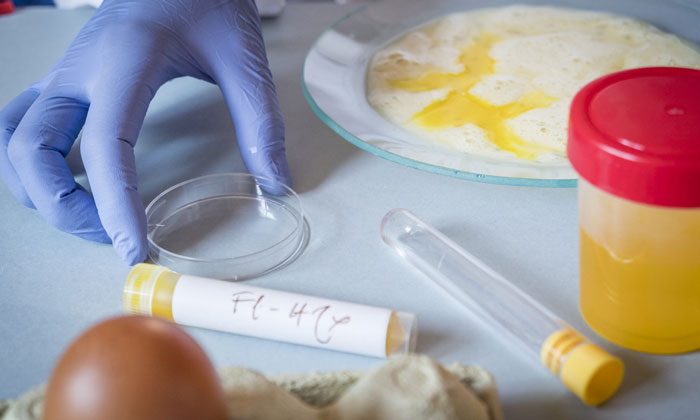 EGG ORDEAL: Over summer, the fipronil scandal cost the Dutch poultry industry €66 million
Research put together by a leading financial services firm has found that the food and drink industry is second only to the automotive industry regarding money lost through product recalls.
The report Product Recall: Managing the Impact of the New Risk Landscape was put together by Allianz Global Corporate & Specialty (AGCS).
The company analysed 367 insurance industry product recall claims from 28 countries across 12 different sectors between 2012 and the first half of 2017.
Overall defective product or work is the major cause of recall claims, followed by product contamination. The average cost of a significant incident is in excess of US$12 million (€10.5 million), with the costs from the largest events far exceeding this total. Over 50 per cent of losses arise from 10 incidents.
Food and beverage is the second most impacted sector, accounting for 16 per cent of analysed losses with the average cost of a significant product recall claim almost US$9.5 million (€8 million). Undeclared allergens, including mislabeling incidents, and pathogens are a major issue, as is contamination from glass, plastic and metal parts.
Malicious tampering and even extortion incidents pose an increasing threat, as well as the growth of "food fraud", which has become a major issue, resulting in reputational damage and major losses, as seen in the horse meat scandal in Europe four years ago.
The report also notes that products from Asia continue to account for a disproportionate number of recalls in the US and Europe, reflecting the eastwards shift in global supply chains and historically weaker quality controls in some countries. Yet increasing safety regulation and consumer awareness is ensuring recall activity is also rising across Asia.
"Product recalls have risen steadily in the past decade. We are seeing record levels of recall activity in size and cost today," said Christof Bentele, Head of Global Crisis Management at AGCS.
"Tougher regulation and harsher penalties, the rise of large multi-national corporations and complex global supply chains, growing consumer awareness, impact of economic pressures in research and development (R&D) and production and even growth of social media are just some of the contributing factors behind this." 
Related organisations
Related people