UK's biggest chicken supplier caught tampering with kill dates
An investigation run by the Guardian and ITV News found a supplier to Britain's supermarkets had been altering food-safety records.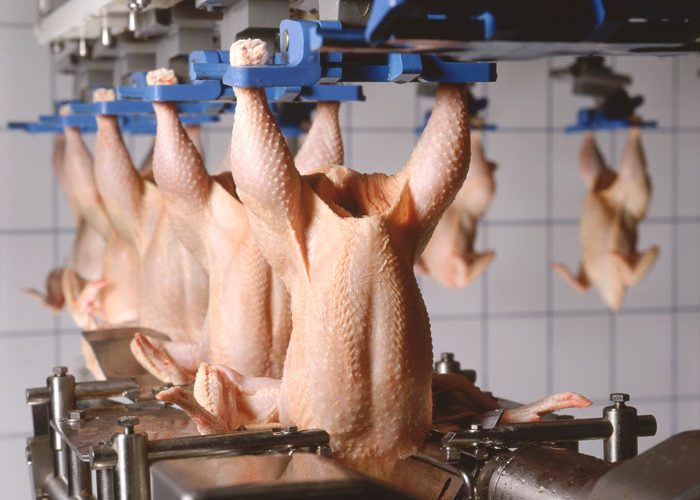 The largest supplier of chicken to UK supermarkets has been caught altering the slaughter dates of poultry, potentially leading consumers to buy meat past its use-by-date. 
An investigation by the Guardian and ITV News recorded undercover footage of workers altering the dates of poultry being processed at a 2 Sisters Food Group plant. The group produces a third of all poultry products eaten in the UK and supplies top grocers including Tesco, Sainsbury's and Marks & Spencer.
When informed of the evidence, all five retailers responded to say they would launch immediate investigations.
Other issues uncovered included workers altering the location in which the bird was slaughtered, picking up fallen meat that had fallen to the floor and returning it to the production line and returned meat being repackaged and sent back out to retailers. 
When contacted by the reporters, each of the above retailers told them they would begin investigating immediately. 
2 Sisters published a response to the undercover investigation on their website.
A spokesperson said: "What we can confirm is that hygiene and food safety will always be the number one priority within the business, and they remain at its very core.
"We also successfully operate in one of the most tightly-controlled and highly regulated food sectors in the world.
"We are subject to multiple and frequent unannounced audits from the FSA, BRC, Red Tractor, independent auditors as well as our customers. By example, our facility in the West Midlands under investigation received nine audits (five unannounced) in the months of July and August alone.
"However, we are never complacent and remain committed to continually improving our processes and procedures. If, on presentation of further evidence, it comes to light any verifiable transgressions have been made at any of our sites, we will leave no stone unturned in investigating and remedying the situation immediately."
Don't miss our Food Fraud Conference 2018. We reunite food manufacturers, supermarkets, processors, suppliers, technology companies, and academia from around the globe for an unmissable day of sharing best practices, lessons learned and detection & prevention methods. Join Food Fraud 2018 and stop dishonest food from reaching people's plates. Click here to find out more.