Scientists crack hardy crop's complex genome
Finger millet's genetic code has been decoded in detail for the first time by researchers at Zurich University.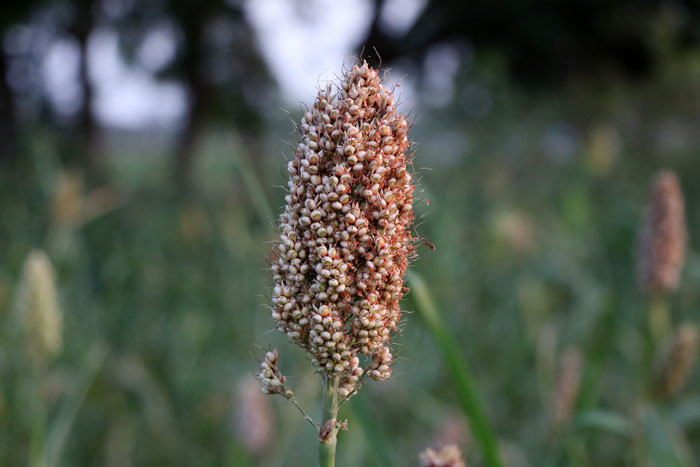 NO PAIN, NO GRAIN: Scientists have struggled to unravel finger millet's genome until now
Finger millet's complex genome has historically eluded scientists but today it was announced that using a combination of state-of-the-art technologies, a team of Swiss and Indian researchers have cracked it.
This revelation could spell good news for poor farmers in India and Africa for whom the grain is a staple crop. It is sought after in these regions for its characteristic resistance to drought and heat. Developed countries are also beginning to succumb to its charm as a gluten-free cereal crop.
Efforts to decode finger millet's genome thus far have been unsuccessful because it arose through the hybridisation of two plant species. As a result it has four sets of chromosomes and almost twice as many genes as its original species. Its genome comprises of about 2.6 million base pairs and more than 62,300 genes. This, researchers say, is twice as many as rice. Nearly 58,000 of these occur in two copies.
The team responsible for overcoming these difficulties comprised of Ralph Schlapbach and Sirisha Aluri from the Functional Genomics Centre at the University of Zurich and ETH Zurich, headed up by Kentaro Shimizu, professor at the university's Department of Evolutionary Biology and Environmental Studies.
They used a bioinformatics strategy developed by Masaomi Hatakeyama, also of the University of Zurich, that uses modern sequencing methods with a new technology that can optically map the long, individual DNA molecule in the genome.
"Our newly developed strategy will help sequence the genome of other polyploid cultivated plants that have not been able to be determined until now," Professor Shimizu said. "The newly available genome data of finger millet opens up numerous possibilities for modern plant breeding. On the one hand, to help people with mineral deficiencies in India and in industrialised countries and, on the other hand, to make important crop plants more resistant to drought and aridness."