Recall Roundup: Salmonella and undeclared allergens
In this instalment of Recall Roundup we highlight food products that have been recalled in the last week including fresh fruit being contaminated with Salmonella.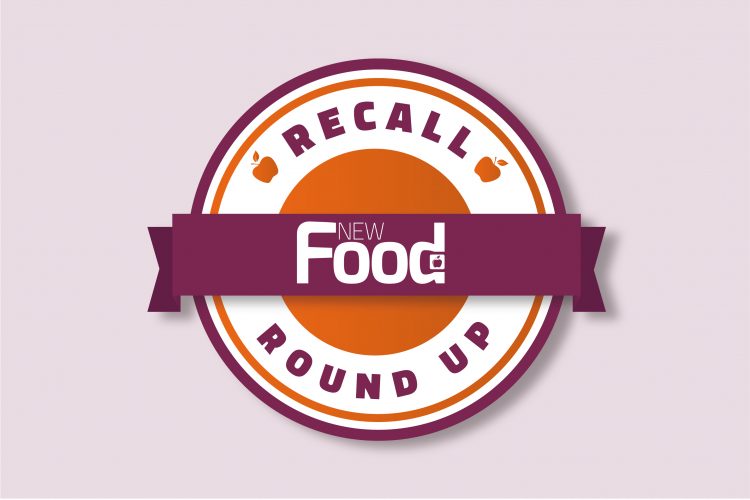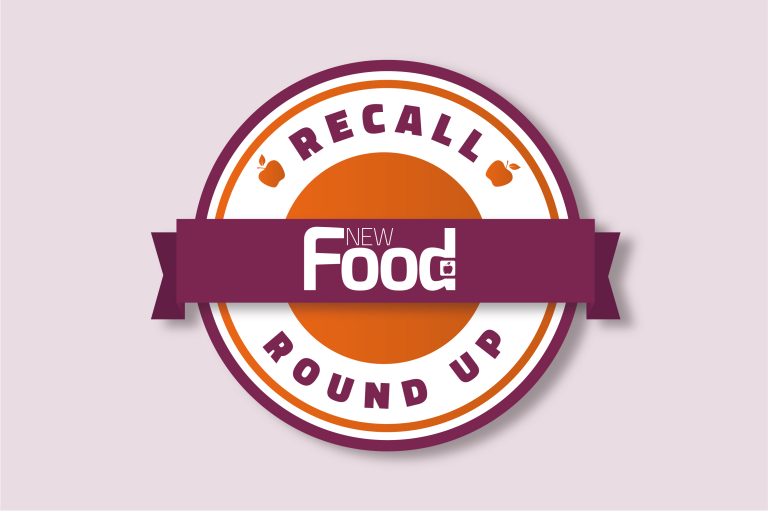 Pathogens
In the US, Sofia Produce of Nogales, Arizona, also known as "Trufresh", is recalling all sizes of its fresh cantaloupes as they have the potential to be contaminated with Salmonella.
The cantaloupes are packaged in cardboard containers labeled with the "Malichita" and were sold under the various sales order numbers between 16 October 2023 and 23 October 2023.
The recalled fruits were distributed directly to Arizona, California. Maryland, New Jersey, Tennessee, Illinois, Michigan, Wisconsin, Texas, Florida and Canada. The company has shared that the cantaloupes would have reached consumers through retail produce markets which may be located in other states. To find out all order numbers included in this recall, click here.
The recalled cantaloupes have an individual PLU sticker on each cantaloupe. The bottom of the PLU sticker is black and has the number "4050" displayed in white letters together with the words "Product of Mexico/produit du Mexique".
According to Trufresh, no illnesses associated with this recall have been reported to date.
This recall has occurred after the Canadian Food Inspection Agency announced a similar recall of cantaloupes packaged with the same Malichita label and the same PLU due to possible Salmonella contamination for cantaloupes sold to Fruits et Légumes Gaétan Bono. Trufresh has said that its investigation has revealed that the affected order numbers may have been associated with the cantaloupes sold to Fruits et Légumes Gaétan Bono.
Consumers have been advised to check to see if they have purchased the recalled products. If they have they should not consume, serve, use, sell, or distribute them.
Advice states the recalled products should be thrown out or returned to place of purchase. If consumers are unsure whether they possess the recalled product have been advised to contact their retailer.
Undeclared allergens
Elsewhere in the US, Frito-Lay is recalling 16,100 bags of 6 ¼ oz "Off The Eaten Path Chickpea Veggie Crisps" as they may contain undeclared milk ingredients.
This is due to the unintended presence of caramel seasoned crisps which was discovered after an investigation following a consumer complaint.
The recalled product has the UPC code 02840020646 and a use by date of 12 March 2024. The manufacturing codes to look out for are: 55432514MH, 55432516MH and 55432517MH.
Frito-Lay has said that consumers would have been able to purchase them as early as 13 September 2023.
Products included in the recall were distributed to retail stores across the US, as well as e-commerce customers. States affected by this recall include: Alabama, Arkansas, Georgia, Illinois, Indiana, Iowa, Kansas, Kentucky, Louisiana, Michigan, Minnesota, Missouri, Nebraska, New Hampshire, New York, North Carolina, North Dakota, Ohio, Oklahoma, Pennsylvania, South Carolina, South Dakota, Texas, Virginia, West Virginia and Wisconsin.
Frito-Lay has claimed "no allergic reactions related to this matter have been reported to date" but consumers that have an allergy or severe sensitivity to milk have been encouraged to not to consume the product and discard it immediately.