Hong Kong urged to lift Japanese seafood import bans
After G7 appealed for an "immediate repeal" of import bans on Japanese seafood products, a Japanese diplomat has urged the city government to relax Fukushima restrictions in the interest of Japanese businesses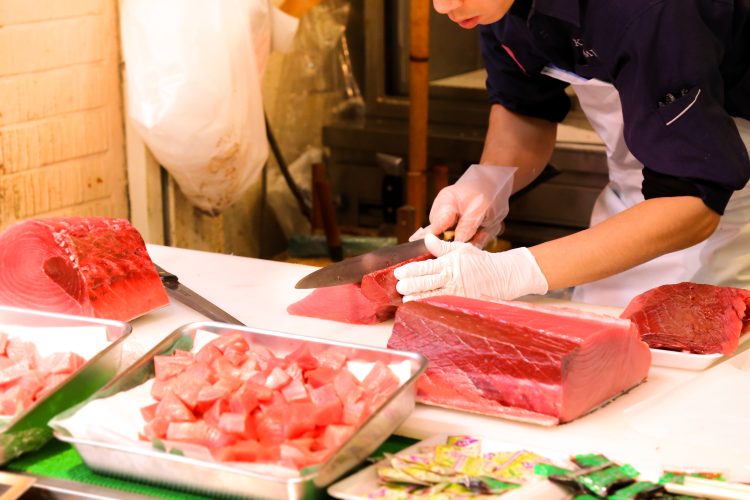 Consul General Kenichi Okada, a Japanese diplomat, has urged the Hong Kong government to lift bans imposed on seafood imports from Japan.
This plea came following G7 requesting an "immediate repeal" of the Fukushima restrictions imposed by China back in August 2023 – something instigated after Japan "releas[ed] treated radioactive water" from the Fukushima nuclear power plant, according to CNBC.
South China Morning Post (SCMP), shared that the first release of wastewater from Fukushima began on 24 August and continued until 11 September, reportedly releasing a total of 7,800 tonnes of wastewater. Following that, a second release took place on 5 October and allegedly continued for 17 days.
The ban put in place by Hong Kong government on 24 August included the importation of frozen, fresh, dried, processed and chilled seafood, seaweed and sea salt from Tokyo, Fukushima, Tochigi, Ibaraki, Gunma, Miyagi, Niigata, Nagano and Saitama, however both G7 and Okada have shared their views that this ban should now be lifted.
Speaking at a media briefing on 31 October, SCMP reports that Okada told journalists it's "'heartbreaking' to witness how local businesses offering food from the country are suffering" and has been "constantly [appealing]" for the Chinese government to "drop the ban".
As reported in SCMP, Okada explained: "It breaks my heart to hear that Japanese businesses in Hong Kong say sales have dropped and they are struggling because of irrational and baseless rumours.
"We will continue to provide the Hong Kong government with the necessary information and strongly urge the early removal of import restrictions on Japanese products based on scientific evidence."
As a key player in the global seafood market, Statista data shows that in 2022 the Japanese fishing industry generated an output of approximately 3.9 million tons. However this figure was down considerably from 2013, a year when the country's output stood at almost 4.8 million tons.
Now, Okada is inviting officials to gain a better understanding of the Fukushima power plant by visiting the area to learn more about the discharge process, stating "when the government comes to Fukushima in person, they will understand what we are doing is proper and trustworthy."
Speaking at the media briefing, Japanese officials and nuclear experts told the room that "Japan's approach to decommissioning the Fukushima power plant was safe, transparent and rooted in science".
SCMP shared a statement given by Gerry Thomas, a former Professor of Molecular Pathology at the Imperial College of London, who was present at the briefing, who claimed "The discharge of the water would not have any impact on human health or the aquatic environment.
"Bioaccumulation will not occur. Tritium will be excreted by both aquatic creatures and humans. The fear of radioactive exposure is considerably larger than the impact from radiation itself. The psychological impacts affect people's livelihoods," said Thomas.
Adding to this, SCMP reported that Takashi Hibiki, a City University Professor of Thermal-Fluid Engineering confirmed that he believes "radioactive water from the Fukushima plant would not affect Hong Kong's oceans" and used information shared in a Korean Nuclear Society report that said "no abnormal radioactive concentrations were detected in samples of South Korean waters".
While the ban put in place by the Hong Kong government was instigated with food safety concerns in mind, not allowing seafood to be imported from Japan is likely to have a significant effect on the businesses in the seafood sector in the Northeast Asian country.
With G7 and Okada sharing the same belief that the ban should be lifted, as well as academics sharing that they believe "the discharge of the water would not have any impact on human health or the aquatic environment" all eyes are likely to be on whether the Hong Kong government will lift or make adjustments to its Japanese import regulations in the coming weeks.
New Food will keep its readers updated with any developments.