Food inflation falls for fifth month in a row
Food and non-alcoholic beverage inflation decreased by 1.3 percent between July and August 2023, dropping to 13.6 percent, according to ONS.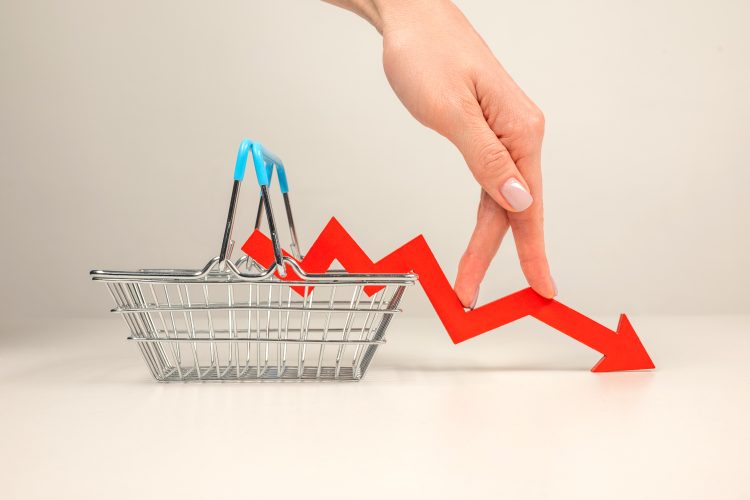 Food and non-alcoholic beverage inflation has dipped to 13.6 percent in August 2023, down from 14.6 percent in July 2023, according to updates from the Office For National Statistics (ONS).
ONS has also revealed that the Consumer Prices Index (CPI) rose by 6.7 percent in the 12 months leading up to August 2023, which is down from 6.8 percent in July.
In fact, the largest downward contributions to the change in CPIH and CPI annual rates came from food, with ONS finding prices rose by less in August 2023 than in the same month in 2022.
Between July and August 2023, food and non-alcoholic beverages prices rose by 0.3 percent. Meanwhile, when looking at the same two months in 2022, prices rose by 1.5 percent.
According to ONS, the easing of inflation largely came from food categories milk, cheese and eggs, vegetables and fish.
Taking a closer look at the categories annual rate for milk, cheese and eggs fell from 18.7 percent in July to 15.3 percent in August. Meanwhile, vegetable prices also fell considerably, down from 17.7 percent in July to 14 percent in August. In addition, fish prices decreased during these months in 2023 but rose during this period last year. ONS has also revealed fish prices, including fresh, chilled, frozen and processed fish and sea food, has lead to a "slowing annual rate" from 13.4 percent in July to 6.8 percent in August 2023.
Helen Dickinson, Chief Executive of the British Retail Consortium, shared her view that the fall in food inflation "[underpins] the hard work by retailers to bring costs down".
Dickinson went on to note: "Fierce competition between supermarkets has helped to bring down prices for many essentials including bread, butter, milk and fish."
However, Dickinson also shared "With headline inflation still above 6 percent and at risk of being pushed back up from rising oil prices, retailers are in line for an increase of more than £400m-a-year in their business rates bill, determined by September's CPI.
This announcement would put further pressure on consumer prices, just as inflation is beginning to come under control. Last week, 44 retail leaders called on the Chancellor to freeze the business rates multiplier, which would otherwise hold back investment, including in new shops and jobs."