Umiami's plant-based products handpicked for Swiss distribution
French foodtech brand Umiami has been chosen by FFF Fresh & Frozen Food to have its plant-based products distributed in Swiss stores.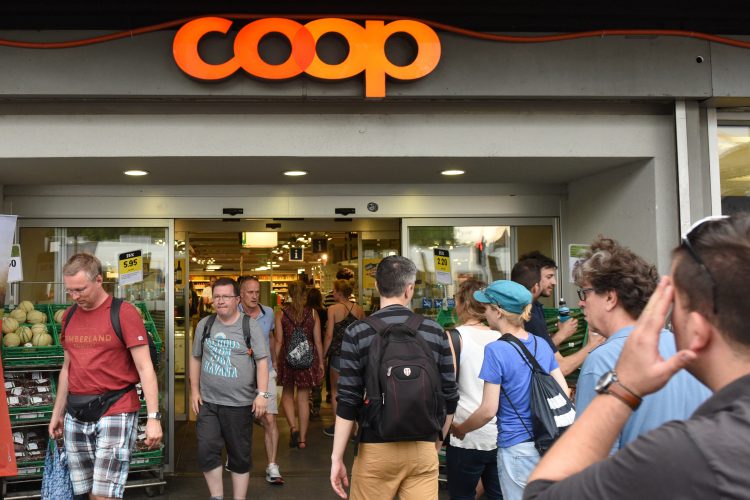 FFF Fresh & Frozen Food, a Swiss distribution specialist has chosen to distribute Umiami's plant-based products to Coop stores in Switzerland.
Umiami, a French foodtech startup, is a brand that specialises in plant-based to animal products and is currently available in the Coop Group's chain of stores in Switzerland.
In this new partnership, FFF Fresh & Frozen Food wanted to highlight Umiami's image when it comes to its plant-based offerings. Specifically, Uniami's plant-based chicken fillet is "usually marketed" as a white label product and is set to be distributed in packaging bearing the start-up's name and colours.
The French foodtech startup was first founded in 2020 by Tristan Maurel, Martin Habfast and Clémence Pedraza. To make its products, Umiami uses its proprietary umisation technology to developed something it defines as a "100 percent plant-based product in fillet form that mimics meat in every way (taste, texture, colour, juiciness, etc.) with under 10 ingredients and no texturing agents or methylcellulose".
With the company's aim of providing a tasty alternative to help lifelong meat-eaters in their transition towards a more plant-based diet, the start-up also hopes to help protect the climate, animal welfare and improve public health.
Commenting on the partnership, Tristan Maurel, founder and CEO of Umiami, said: "It's a real mark of recognition that our product has been selected by experts in the distribution and retail sectors.
"This choice not only proves that our technology meets a real demand, but also that the major Swiss food industries are sensitive to our commitments. This first official partnership motivates us to go even further and to continue to innovate in support of our beliefs and our customers' expectations."
Umiami's first product to hit the shelves is its the analogue chicken fillet. Exhibiting a "unique shape and texture", the company says that the "ground-breaking product" offers consumers a wide range of menu choices.
Now, FFF Fresh & Frozen Food has opted to launch its new product in Umiami colours and under the Umiami name to raise its profile on the Swiss market. 
According to a study carried out by the University of St. Gallen titled "Study of eating habits in Switzerland", instead of a strict vegetarian or vegan diet, "more and more consumers [are] becoming flexitarians". The study went on to note that, in 2019, the most popular diet was high protein, with 13 percent of study respondents following this diet.
In fact, Umiami has claimed that the Swiss market has seen a "sharp rise in the take-up of plant-based products in recent years", and reported that 63 percent of consumers chose to adopt a flexitarian diet, compared with 40 percent in 2012.
With plant-based meat now being a permanent fixture on supermarket shelves, the new partnership will allow for an initial launch across 165 stores in Switzerland. It will be listed across the Coop Network and will largely be available at urban concepts located in the heart of Switzerland's largest towns and cities. The product will be available in over 20 stores in Zurich, 9 in Basel, 6 in Berne, 6 in Basel and 4 in Geneva.
Also sharing their insight on the partnership, Thomas Wirth, CEO at FFF Fresh & Frozen Food AG, commented: "I was really impressed by the founding team at UMIAMI and their approach. We are convinced that their technology provides a solid foundation for future product innovation. We look forward to continuing to create and launch exceptional products together. Stay tuned!"