Warmer freezers could cut energy consumption, finds Nomad Foods
A pilot study by Nomad Foods has found a three degrees Celsius increase in frozen food storage temperature could reduce freezer energy consumption by 10 percent.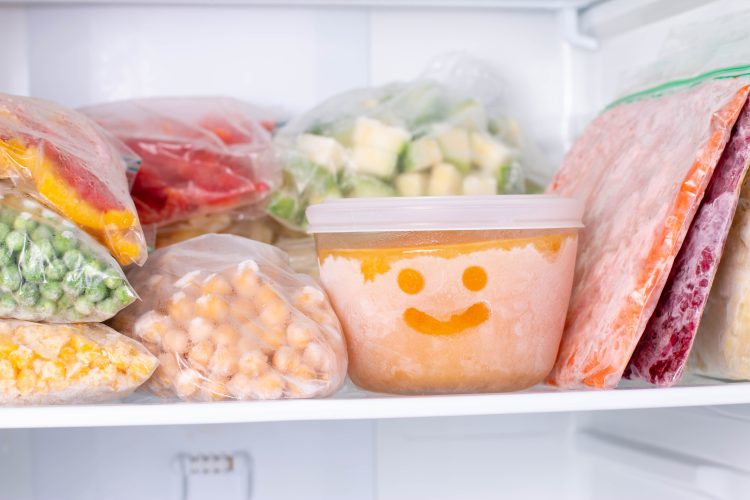 Birds Eye owner Nomad Foods has revealed the results of a pilot study that found a three degrees Celsius increase in frozen food storage temperatures "could reduce freezer energy consumption by over 10 percent with no need to reformulate products".
Nomad Foods owns various frozen food companies including Birds Eye, Findus and igloo. It carried out the study with the aim of investigating the potential to store frozen food at higher temperatures.
The study itself was conducted over a six month period with food research centre Campden BRI. It found that storing frozen food at -15oC, instead of the industry standard -18oC (zero degrees Fahrenheit), could reduce freezer energy consumption by more than 10 percent "without any noticeable impact on product safety, texture, taste or nutrition of the frozen food products".
 In the pilot study, nine products were tested including poultry, coated fish, natural fish, vegetables, plant based and pizza. Four temperatures (ranging from -18oC up to -9oC) and eight key areas including food safety, texture, nutrition, energy use and packaging impact were tested.
"Results showed no significant change to the products across the areas tested at any of the higher temperatures with the following exceptions," said Nomad Foods.
According to the company there was some change in sensory for Mixed Veg2 at -9oC and Salmon Fillets at -12oC. There was also some impact on Vitamin C for vegetable products when stored at the highest temperature -9oC. Campden BRI has also estimated that, for every 3oC increase in temperature, there is a drop in freezer energy consumption of 10 percent – 11 percent.
 Commenting on the findings, Stéfan Descheemaeker, Nomad Foods' Chief Executive Officer, said: "Clarence Birdseye pioneered frozen food technology almost 100 years ago and as we approach the anniversary of his ground-breaking innovation, frozen food is more than ever a great choice for consumers and a great choice for the planet.
This new pilot study with Campden BRI shows that we have the potential to significantly reduce energy use when storing frozen products, without reformulating. Delivered at scale, this could revolutionise our industry and deliver substantial energy use and cost reductions for manufacturers, food retailers and consumers and further reduce the carbon footprint of frozen food products," continued Descheemaeker.
He went on to acknowledge that these results are "not something that [Nomad Foods] can deliver on [its] own", and it is keen to share its results with trade bodies, retail partners and other stakeholders to explore opportunities for broader collaboration.
Sharing Campden BRI's stance on the results of the study, Emma Hanby, Associate Director at Campden BRI said: "Campden BRI's unique capabilities have allowed us to undertake a large scale, pilot study working with the experts at Nomad Foods to consider a wide range of parameters that impact the safety and quality of frozen food.
"Once we had established there were no regulatory or legal barriers in Europe to freezing at higher temperatures, our scientists utilised a combination of analytical, instrumental and sensory panel techniques to generate a robust dataset across a range of Nomad's products.  We have shown that an increase in freezer temperatures to -15 degrees C (from the industry standard of -18 degrees C) reduces energy consumption without any decrease in product safety or quality," concluded Hanby.