Frozen food on the menu for Brits amid food inflation
According to latest reports from Kantar, frozen food sales are "holding steady" in 2023, with more Brits now opting for frozen poultry and prepared meals.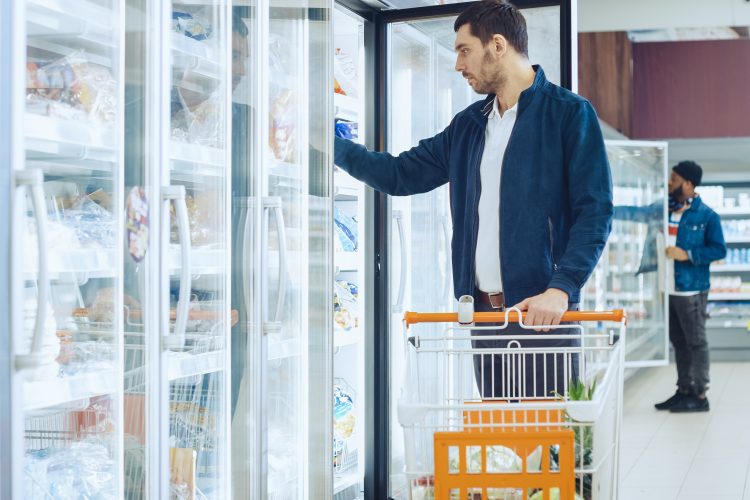 With food inflation still making headlines, research firm Kantar has found that frozen food sales are "holding steady" in 2023, with many Brits opting for frozen versions of certain fresh food products.
Kantar has revealed that total frozen volume sales only fell by 0.4 percent in the 12 weeks leading up to March 2023 when compared to the same time period in 2022.
What's more, Kantar has said that the volume sales of frozen poultry/game and frozen prepared foods are up by 5.9 percent and 2.6 percent respectively.
As well as frozen poultry, the BBC has reported that Brits are favouring certain types of frozen produce including pizza, chips and ready meals.
Commenting on the benefits of frozen food, Richard Walker, Executive Chairman of Iceland Foods told New Food: "Frozen food unlocks so many benefits to consumers. Not only are goods fresher with less preservatives, but frozen aisles offer so much more value for money.
Frozen food demand will continue beyond the pandemic, suggests survey
"It's no surprise to our business, which over the past 50 years has been built around the advantages of frozen food, that more shoppers are waking up to this more budget friendly option during these challenging economic times."
Walker also claimed that there is "more variety and innovation in the freezer aisle than ever before". He went on to say that diverse offerings and new brands "cause consumers to rethink their weekly shopping list".
Although Kantar found frozen food sales to be doing well, it has also stated that total grocery volumes are down 3.8 percent for the 12 weeks leading up to March 2023 compared to the same time period in 2022.
Also commenting on the newly released data, Rupert Ashby, Chief Executive of the British Frozen Food Federation (BFFF), said:"There is no doubt that the rising cost of living has squeezed household budgets and consumers are looking for better value during their weekly shop.
"As consumers purchase more frozen food, and some try frozen products for the first time, I am confident that the quality of frozen food will speak for itself to encourage consumers make even more trips to the frozen aisle over the coming months."
With Walker claiming that there is more variety than ever before in the frozen section of the supermarket, Brits may be finding frozen foods appetising during challenging economic times. Only time will tell if these spending patterns are a trend or if they are here to stay.