Food insecurity reaches 25 percent in parts of the UK
The FSA has released the results of a survey revealing levels of food insecurity reached 25 percent between October 2022 and January 2023 in England, Wales and Northern Ireland.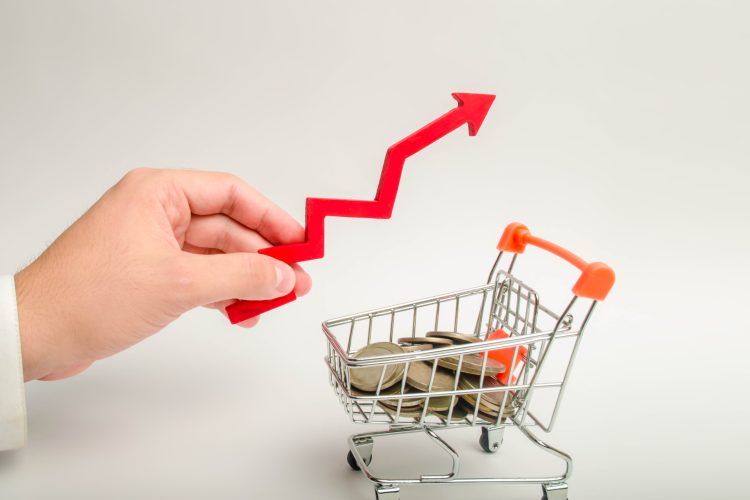 The Food Standards Agency (FSA) and You 2 have now published a survey (conducted between October 2022 and January 2023), which has revealed that levels of food insecurity reached 25 percent.
This figure is a nine percent increase compared to the 16 percent recorded from the first wave of the study (conducted between July and October 2020).
The new survey asked consumers to specify what changes they were making to their eating habits for financial reasons. Results found that 80 percent of respondents reported that they had made changes to their eating habits for financial reasons in the last 12 months. 
Other common changes included nearly half (46 percent) of consumers saying they had been eating out less, 42 percent buying food items with special offers more and 29 percent of people cooking food that can be kept as leftovers more often.
"The latest data has shown increasing levels of food insecurity and a high level of concern about rising food prices. Consumers are continuing to make changes to their dining and grocery shopping habits in light of these concerns," said Emily Miles, Chief Executive at the FSA.
"The experiences that people are reporting to us are concerning and show the increasing struggle many people are facing with the cost of living. We will share these latest insights with the governments we serve in Wales, Northern Ireland and Westminster, so they can use them to inform their policy making. Collecting evidence about people's experiences of food is part of the FSA's role to protect public health and consumers' interests in relation to food," continued Miles.
In addition, the results of the survey also revealed that 65 percent of people cited food prices as a major concern. Meanwhile 62 percent of people were concerned by food waste, 62 percent about the quality of food and 56 percent about the amount of food packaging.
Commenting on the announcement, Chris Elliott, Professor at Queens University Belfast, said: "The level of food insecurity has reached 25 percent  across the UK. Something I never thought I would witness.
"How can such a thing happen in supposedly one of the richest countries in the world? It seems more important for mainstream media and some of our politicians to discuss the rights and wrongs of millionaires and their bank accounts than the many millions suffering from food insecurity," Elliott continued.
With the rate of grocery inflation standing at 16.5 percent in June 2023, food prices still remain high, but with this percentage being a drop from previous months consumers may feel more optimistic that prices are becoming more manageable.