USDA approves cultivated chicken for consumers
UPSIDE Foods and GOOD Meat are now able to start commercial production and sales of cultivated chicken for US consumers.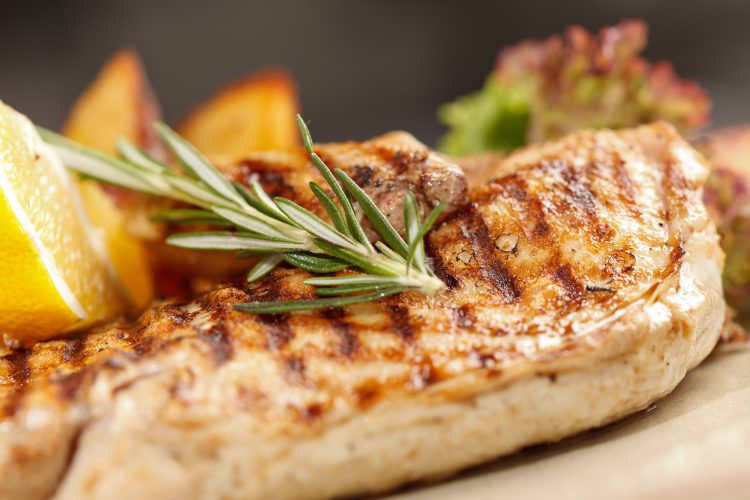 UPSIDE Foods, a cultivated meat, poultry and seafood company, and GOOD Meat, the cultivated meat division of food technology company Eat Just, have received approval from the US Department of Agriculture (USDA) for their respective cultivated chicken products to be sold to US consumers.
In June 2023, UPSIDE Foods announced that its label had been approved by USDA. Following this it obtained a Grant of Inspection (GOI) from the USDA, with the approval now meaning that it will be able to start commercial production and sales of its cultivated chicken.
New Food previously reported on UPSIDE Foods becoming the first cultivated meat company to receive the green light in the US. 
Since cultivated chicken is grown directly from real chicken cells, the company is subject to similar inspections and food safety standards as conventionally-produced poultry. Now having obtained full regulatory clearance in the US for its cultivated chicken, UPSIDE Foods can begin commercial production at its Engineering, Production, and Innovation Center (EPIC).
UPSIDE Foods has said that it will make its market debut with a whole-textured chicken product that is "over 99 percent cultivated chicken cells".
"I'm thrilled to share that cultivated meat will now be available for consumers in the US," said Dr Uma Valeti, CEO and Founder of UPSIDE Foods.
"This approval will fundamentally change how meat makes it to our table. It's a giant step forward towards a more sustainable future – one that preserves choice and life. We are excited to launch with our signature, whole-textured UPSIDE chicken and can't wait for consumers to taste the future," continued Valeti.
Following this regulatory approval, UPSIDE processed the first order of its cultivated chicken, placed by three-Michelin-star Chef Dominique Crenn. The company's cultivated chicken will be launched in the US in limited quantities through select restaurant partners, starting with Chef Crenn's restaurant Bar Crenn in San Francisco.
"We at UPSIDE Foods have long championed the dual regulatory jurisdiction of FDA and USDA, starting with a historic partnership with the North American Meat Institute in 2018. Since then, our team has been working diligently with both agencies to bring our cultivated chicken to market," said Eric Schulze, PhD, VP of Global and Scientific Affairs at UPSIDE Foods.
Meanwhile, GOOD Meat has also received approval from the USDA meaning its products can be sold to US consumers. The company labelled this "a watershed moment for the burgeoning cultivated meat, poultry and seafood sector, and for the global food industry".
Back in March 2023, GOOD Meat's label was approved by the USDA, four months after the company received its "no questions" letter from the US Food and Drug Administration (FDA). 
"This announcement that we're now able to produce and sell cultivated meat in the US is a major moment for our company, the industry and the food system," said Josh Tetrick, Co-Founder and CEO of GOOD Meat and Eat Just.
"We have been the only company selling cultivated meat anywhere in the world since we launched in Singapore in 2020, and now it's approved to sell to consumers in the world's largest economy," Tetrick, continued.
Commenting on the regulatory approval for both companies, Bruce Friedrich, President of the GOOD Food Institute, said: "Today's historic announcement – two American companies earning regulatory approval to bring cultivated meat to US consumers – marks a pivotal moment in food and agriculture.
"Consumers are now one giant step closer to enjoying the meat they love without compromise."
"Global demand for meat is projected to double by 2050," added Friedrich, "breakthroughs like cultivated meat enable the world to diversify protein production while slashing emissions, increasing food security, reducing risks to public health, and freeing up lands and waters for restoration and recovery.
"Given the stakes, a transition toward cultivated meat and other alternative proteins is as essential as the global transition to renewable energy. And just like renewable energy, massive public investment is key to ensuring these new sustainable foods can scale, create future-focused jobs, and benefit everyone," Friedrich noted.
Adam Gregory, Partner at IP law firm Mewburn Ellis, described the announcements as a "landmark moment for the future of food". 
"It represents a crucial step forward in the journey to find alternative, environmentally-friendly, and ethically-sound methods of meat production. The approvals will surely spark renewed interest and significant additional investment in cellular agriculture technology, driving yet further innovation in this fast-moving field," continued Gregory.
Speaking on how this could impact the UK, Gregory expressed hope that "the UK's Food Standards Agency (FSA) will also move soon, as we expect early adopters of the technology to enjoy significant economic benefit from the commercial opportunities opened-up by approvals".