Danone to partner with FoodCycle to donate 200,000 meals
Danone has announced a UK-wide partnership with community dining company FoodCycle to support better health through improved nutrition.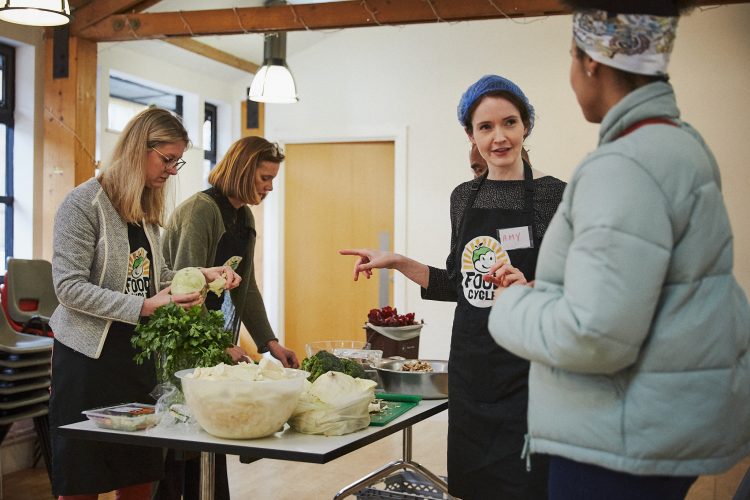 Danone has announced that it will be partnering with FoodCycle to support better health through improved nutrition.
The community dining company FoodCycle will be working with Danone to continue its mission to cook nutritious meals made from surplus ingredients in order to promote "healthy, sustainable attitudes towards food" for those in need.
The agreed partnership will last for three years, with Danone claiming that it will deliver the equivalent of over 200,000 nutritious meals to communities across the UK. What's more it has also said that 88 tonnes of surplus food will be saved from going to waste.
Danone has agreed to donate £300,000 worth of yogurts, plant-based drinks and waters to FoodCycle in order to support existing community projects, as well as the launch of new locations.
In addition to this, Danone has said that it will be encouraging employees to volunteer at a FoodCycle, as part of Danone UK's unlimited volunteer days programme. What's more Danone UK's team of nutritionists and dietitians will be working with FoodCycle to deliver nutritional support.
"At Danone UK, we believe everyone should have access to healthy food – whatever their circumstance. This is why we are extremely proud to be announcing our partnership with FoodCycle," said Hannah Cornick, Head of Sustainability & Social Innovation at Danone UK & Ireland.
"It is particularly pertinent now at a time when many are turning to community-based projects to ease the financial pressure of feeding themselves and their families. It is also why we were passionate that the partnership should include the joint development of recipes and resources, to support FoodCycle in their aim to nourish the hungry, connect communities and promote sustainable, healthy attitudes towards food." 
Also commenting on the partnership, Mary McGrath, Chief Executive Officer of FoodCycle, added: "Food poverty and loneliness are growing issues and with the cost-of-living continuing to increase at a rapid rate, people need our services more than ever.
"With this partnership, we look forward to tapping into the business' 50+ years of knowledge and expertise in nutrition to support the FoodCycle network with training, recipes & resources."