Cake comments made in a "personal capacity" says FSA Chair
FSA Chairwoman Professor Susan Jebb has clarified comments made in a recent article linking bringing in cake with passive smoking.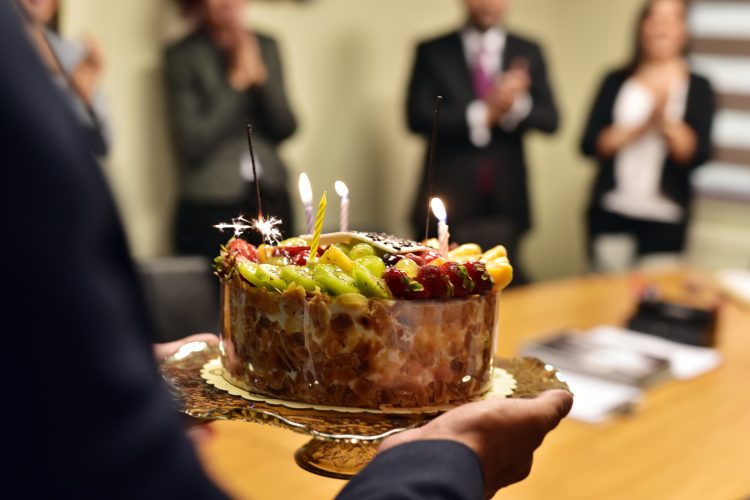 Professor Susan Jebb said she would not eat cake in the day if it were not brought into the office
Comments made by Professor Susan Jebb in an article for The Times were made in a "personal capacity", and do not reflect "current or planned FSA policy in any way whatsoever", the Food Standards Agency (FSA) and Professor Jebb have clarified.
Professor Jebb had linked people bringing cake into the office with passive smoking, suggesting that a "supportive environment" can make the efforts of individuals to improve their health more effective in a recent article for The Times.
Speaking in a personal capacity and not in her role as head of the FSA, Jebb told The Times: "We all like to think we're rational, intelligent, educated people who make informed choices the whole time, and we undervalue the impact of the environment.
"If nobody brought cakes into the office, I would not eat cakes in the day. But because people do bring cakes in, I eat them. Now, ok, I have made a choice, but people were making a choice to go into a smoky pub.
"With smoking, after a very long time we have got to a place where we understand that individuals have to make some effort but that we can make their efforts more successful by having a supportive environment.
"But we still don't feel like that about food."
The comments came from Jebb in her position as a member of The Times' Health Commission, and included frustration about the delaying of the junk food advertising ban, which would see adverts for some unhealthy foods prohibited after the 9pm watershed as well as online.
"Advertising means that the businesses with the most money have the biggest influence on people's behaviour. That's not fair. At the moment we allow advertising for commercial gain with no health controls on it whatsoever and we've ended up with a complete market failure because what you get advertised is chocolate and not cauliflower," Jebb told The Times.
The FSA has since clarified Jebb's comments, confirming they "reflect on her research in her role as Professor of Diet and Population Health at the University of Oxford."
In a statement on 18 January, Professor Jebb clarified her comments and their relationship with FSA policy.
"I want to make it very clear that the views expressed in The Times article are not those of the FSA Board nor do they reflect current or planned FSA policy in any way whatsoever.
"I agreed to join the Health Commission in my role as an academic and the comments were made in a conversation with The Times and in discussion with other Health Commission panel members.
"As The Times article points out I made the comments in a personal capacity and any representation of them as the current position or policy of the FSA is misleading and inaccurate".