Russian grain deal exit risks world food insecurity
Russia has exited a grain agreement involving Ukraine, causing wheat prices to increase and global food security concerns to intensify.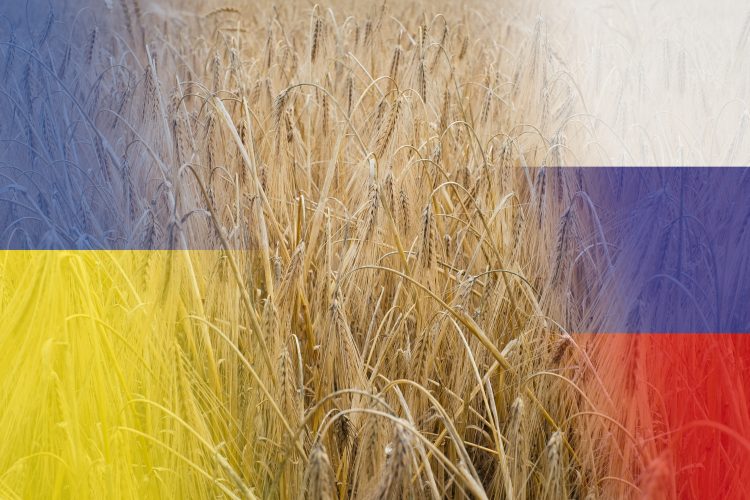 Following Russia exiting the United Nations' (UN) Black Sea Grain Initiative on 29 October 2022, wheat futures have significantly risen according to the Chicago Board of Trade (CBOT).
Chicago wheat futures increased by over five percent to a two-week high of $8.7 per bushel on 31 October 2022.
With both Russia and Ukraine being amongst the world's largest wheat exporters, the Initiative was put in place to alleviate pressure on wheat prices which rose to $12.8 per bushel in May 2022.
Russia responds to "terrorist attack"
On 29 October 2022, Russia suspended the deal due to an alleged drone attack by Ukraine against its naval fleet.
To explain its exit, the Kremlin claimed that one drone attack involved a grain ship from the Black Sea initiative. However, this justification has been labelled a "false pretence" by Ukraine's Foreign Ministry who have since claimed that Russia had mishandled its own weapons.
The Initiative began in July 2022 and allowed Ukrainian grain exports through the Black Sea. It was labelled a "beacon of hope" by UN Secretary-General António Guterres as the UN predicated it would allow up to five million tons of grain to be exported from Ukraine monthly, subsequently aiding in stabilising global food security concerns.
However, Russia pulled out of the agreement just one day after Guterres urged the country to renew the deal that expired on 19 November 2022. What's more, Russia's Foreign Ministry has also accused British specialists of being involved in alleged attack involving 15 drones.
"In connection with the actions of Ukrainian armed forces, led by British specialists, directed, among other things, against Russian ships that ensure the functioning of the humanitarian corridor in question (which cannot be qualified otherwise than as a terrorist attack), the Russian side cannot guarantee the safety of civilian dry cargo ships participating in the Black Sea initiative, and suspends its implementation from today for an indefinite period," said the Russian Foreign Ministry in a statement.
Food security concerns
The UN Secretary-General Stéphane Dujarric has expressed his concerns regarding Russia's deal suspension, explaining in a statement: "It is vital that all parties refrain from any action that would imperil the Black Sea Grain Initiative which is a critical humanitarian effort that is clearly having a positive impact on access to food for millions of people around the world."
Furthermore, to "avert global food crisis and ensure food security" Guterres has stated that the UN is continuing its "active and constant engagement with all parties" to "cushion the suffering that this global cost-of-living crisis is inflicting on billions of people."
Considering future food security concerns, Guterres explained: "If food and fertilisers do not reach global markets now, farmers will not have fertilisers at the right time and at a price they can afford as the planting season begins, endangering crops in all regions of the world in 2023 and 2024, with dramatic effect on food production and food prices worldwide."
Summarising the UN's concerns regarding Russia's indefinite decision, Guterres forecasted that "the current crisis of affordability will turn into a crisis of availability."