Risk to global food security remains despite Ukraine grain deal
The world could be heading for a period of political instability and violence, after research suggested the effects of the food crisis could be more pronounced than previously thought.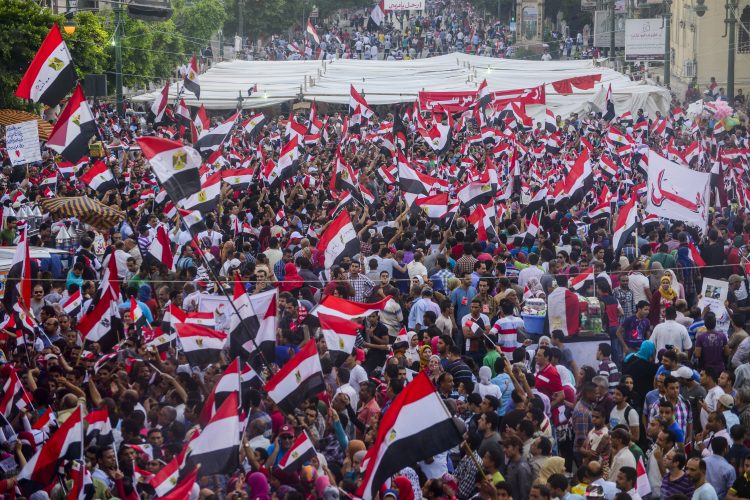 The Arab Spring of the early 2010s had a large impact on global supply chains
New research from McKinsey & Company finds that the conflict in Ukraine, one of the world's breadbasket regions, is tilting global food security into a state of high risk.
This report considers the cumulative impacts on global food supply chains from COVID-19, the continued effects of restricted Ukrainian grain exports, and heatwaves and droughts in regions where crops are at risk of damage.
The findings reveal that the risk to global food supplies remains high, in spite of last month's deal to release grain stuck at Ukrainian ports. 20 million tonnes of grain that has been held up at Black Sea ports for six months could now be spoiled, and Ukraine's grain harvest is projected to be more than 30 million tonnes below the norm next year. The effects of recent heatwaves in India and the current dry summer in Western Europe could further limit supplies.
McKinsey's research also suggest that that the consequences of a looming food crisis may be more pronounced than the food crises that contributed to the Arab Spring. The impacts will be felt disproportionately, with more than 1.4 billion people living in countries that are highly vulnerable to price increases.
Countries including Bangladesh, Ethiopia, Somalia and Yemen rely heavily on grain imports, have limited stocks, and have low purchasing power.  Many of the aforementioned nations are already precariously positioned when it comes to food security, if not in deep trouble already, and so can ill-afford further crises.
Many countries do not have the capacity to cope with the inevitable price hikes, and depending on the duration and severity of the war in Ukraine, the caloric requirements of 250 million people could be lacking from the global supply. The sobering statistics outlined in McKinsey's research underscore the magnitude and urgency of the situation.
Historically, supply shocks within the food system have led to inflation, lower fiscal strength, and malnutrition – and in some cases, to periods of political instability and violence. The world is bracing itself for these familiar foes as 2022 progresses into 2023.
Related organisations
Related regions