Arla launches first dairy climate roadmap with targets verified by SBTi
In a first for the UK dairy industry, Arla has launched its Climate Roadmap – Towards Carbon Net Zero Dairy, as the cooperative works to provide clear information around the future of sustainable dairy production.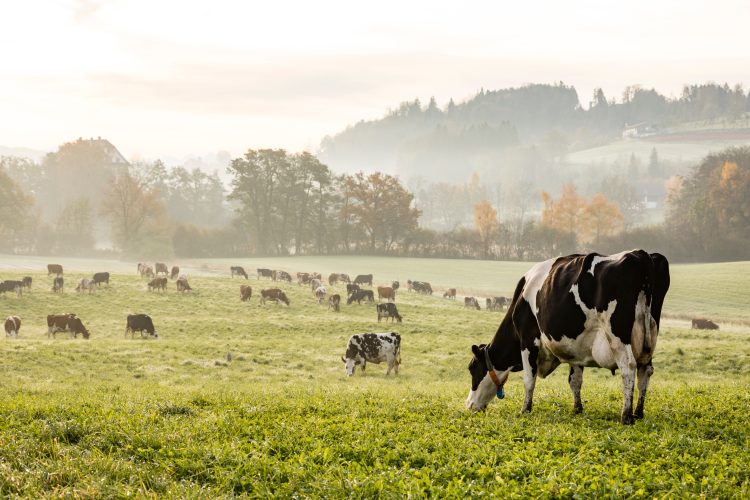 Arla has launched its Climate Roadmap – Towards Carbon Net Zero Dairy and is among the first in the dairy sector and one of only 59 food and beverage processors globally, to have its targets verified by the Science Based Targets Initiative (SBTi). 
The climate roadmap provides details of how the dairy cooperative will deliver against its 2023 climate targets, revealing how it will reduce emissions across its entire value chain, encompassing its farms, production sites and logistics. 
Arla's scope one and two emissions reduction target is consistent with changes needed to keep global warming to 1.5 degrees – one of the goals set out by the Paris Agreement – and requires the organisation to reduce both scopes by 63 percent, against a 2015 baseline. 
Arla also aims to reduce scope three emissions by 30 percent per kg of milk and whey by the same date, also against a 2015 baseline. This meets the SBTi's criteria for ambitious value chain goals in line with current best practice.
"Dairy has a defining decade ahead. The demand for dairy is growing around the world and we have a growing population to feed. But we must face into the challenges of reducing emissions to create a healthy planet alongside healthy people. Achieving approval for our scope one and two emissions from the SBTi is a key milestone on our way to ensuring we tackle the issues around food production and being one of the first dairy companies globally to get this approval highlights our commitment to sustainable food," said Ben Wood, Senior Sustainability Manager for Arla UK.
How will Arla achieve these climate targets?
Included in its strategy to meet these goals, Arla says it will be switching to 100 percent renewable electricity across production sites by 2025; using alternatives fuels such as biogas in its transport and logistics systems; switching to 100 percent recyclable packaging and removing all virgin fossil plastic across its branded products by 2025; and using green fertilisers on its farms, among other things.  
"We know that we have challenges to overcome when it comes to reducing our impact and that's why we're seizing the opportunity by investing across our entire value chain: starting at farm level through to the products ending up on the supermarket shelves. Our cooperative structure means that collaboration is in our blood and we're working across our 2,100 UK dairy farms to share knowledge and bring about the all-important changes needed to develop even more sustainable food, that continues to deliver profitability for our farmers and create a stronger planet," concluded Wood.
You can read the roadmap report in full here.