Carlsberg Denmark reveals bottle of the future
The Carlsberg plant-based bottle has made its world debut at SailGP, with the Denmark division unveiling its 100 percent bio-based and reusable Fiber Bottle in Copenhagen.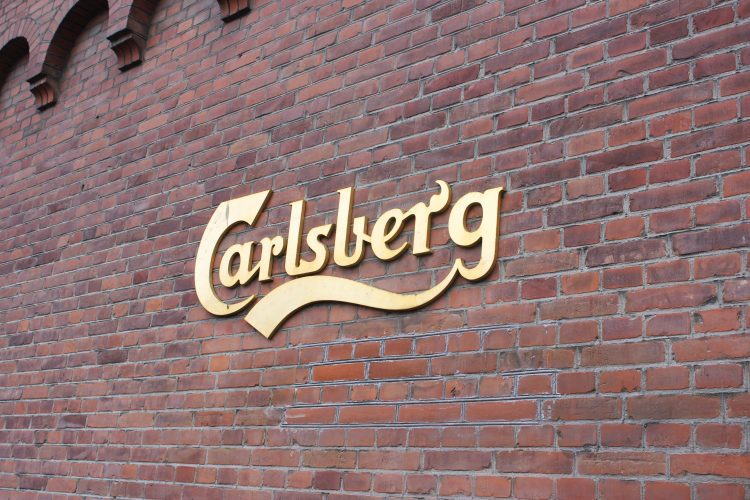 Last year Carlsberg unveiled two paper bottle prototypes and earlier this year revealed the trial of its new 'Fiber Bottle' which saw 8,000 of these bottles sampled in eight Western European markets.
Now, this beer bottle of the future has made its world debut, as Carlsberg Denmark unveiled its 100 percent bio-based and reusable bottle in Copenhagen at SailGP – the world's first climate positive sport.
The bottle comprises wood fibres, whilst the internal barrier is made from plant-based PEF polymer lining, developed by Carlsberg's partner Avantium, experts in renewable chemistry.
PEF is made entirely from natural raw materials, is compatible with plastic recycling systems, and can degrade into nature should it end up outside national recycling systems.
"Identifying and producing PEF, as a competent functional barrier for beer, has been one of our greatest challenges – so getting good test results, collaborating with suppliers and seeing the bottles being filled on the line is a great achievement!" Stephane Munch, VP Group Development at Carlsberg commented earlier this year, when the announcement of the trail was first made.
You may also like:
Carlsberg presented the bottle over the counter for the first time in Denmark at Champions for Change, SailGP's exclusive thought leadership programme that brings leaders and sustainability advocates together to talk about their approach to the climate crisis and share valuable learnings.
"We're proud to finally be able to present our new Fiber Bottle. It's been a big innovation project we've been working on since 2015, so it's fantastic to reveal the bottle so those interested can get their hands on it and taste the beer for themselves," Tenna Skov Thorsted, Sustainability Manager at Carlsberg Denmark, said.
SailGP Global Director of Purpose and Impact, Fiona Morgan, added: "With our ambition to be the world's most sustainable and purpose-driven global sports platform, we have always had a strong focus on collaborating with like-minded brands to find sustainable solutions, so we are really excited to work with Carlsberg and launch the 'bottle of the future' that, from our point of view, shows real innovation in packaging and design."
Rethinking packaging
The Fiber Bottle originates from an open collaboration and was made to see if it was possible to make a bio-based and degradable beer bottle that could be reused.
"It has been our goal to rethink what is possible for beer packaging and create the beer bottle of the future," continued Thorsted. "We're not there yet, but this is a big step in the right direction. We're now introducing the bottle to the ROCKWOOL Denmark Sail Grand Prix to collect feedback and continue working with our partners. The vision is that the Fiber Bottle should have a CO2 release that is 80 percent lower than a disposable glass bottle."
Feedback has also been collected in the other seven European markets.
The Fiber Bottle originates from the innovation collaboration, Paper Bottle Community, with which Carlsberg continues to collaborate to make the bottle commercially available over time.