Co-op cuts use-by dates on its yoghurt in a bid to reduce food waste
Another UK supermarket chain has scrapped use-by dates on one of its own-brand products in the hopes of reducing food waste.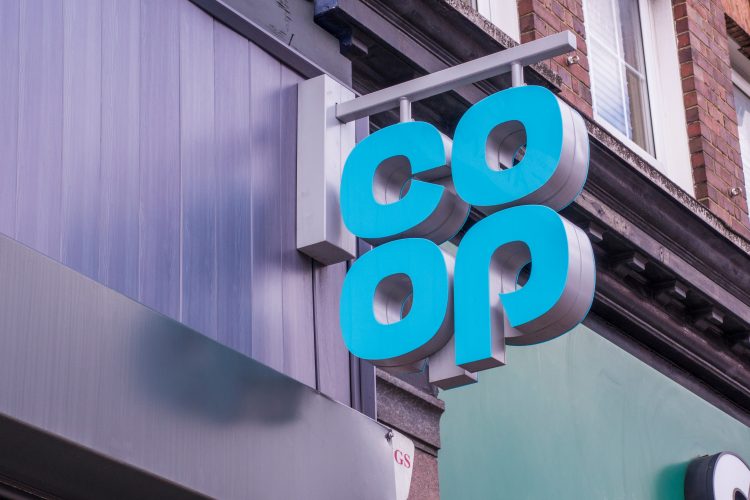 The Co-op is set to get rid of use-by dates on its own-brand yoghurt in an effort to reduce food waste. The retailer announced it would replace 'use-by' labels with 'best-before' dates on its entire range of own-brand yoghurts; a move it claims is an industry first.
.@coopuk is to scrap use-by dates from all of its own-brand yoghurts in a bid to reduce #foodwaste and combat the 42,000 tonnes – £100million worth – of edible yoghurt that is thrown out by UK homes each year, due to guidance printed on pack. More here: https://t.co/Q4Zor5nmJ5 pic.twitter.com/bTXgXV1fbr

— Co-op Press Team (@coopukpress) April 22, 2022
The company said six million people in the UK consume a yoghurt each day, but research from WRAP suggests 50 percent of yoghurts are thrown away in unopened packs and 70 percent of all the yoghurt wasted in homes was due to 'not being used in time', with the date label cited as the reason.
In 2021, The Co-op removed date labels on several fresh produce lines as part of an ongoing trial and also offers on-pack storage advice on a number of its ranges to help cut waste. Earlier this year, Morrisons made the same change to its milk, replacing expiry dates with best-before dates, having already scrapped use-by dates across some of its other own-brand items.
Many other big brands have also done the same. The "look, smell, taste, don't waste" campaign, run by food waste app Too Good to Go, has enlisted over 30 brands so far, including big names such as Nestlé and Arla, with these companies switching from use-by to best-before dates on many products.
"Building on our work in reducing food waste across our operations, we're delighted to support Too Good To Go's 'Look, Smell, Taste, Don't Waste' campaign", said Stefano Agostini, CEO, Nestlé UK&I. "With an estimated 180,000 tonnes of food wasted every year across the UK due to confusion over date labelling, it is crucial that food manufacturers and retailers take collaborative action and a consistent approach to helping consumers reduce food waste."
The UK Food Standards Agency (FSA), which looks at the quality of food, says it's up to manufacturers – those who produce and package the product – to decide whether to have a use-by or best-before date. It depends on many factors, including how the food is made and how risky it is to eat past a certain length of time.
"Yoghurt can be safe to eat if stored unopened in a fridge after the date mark shown, so we have made the move to best-before dates to help reduce food waste, " said Nick Cornwell, Head of Food Technical at The Co-op, in a statement "The acidity of yoghurt acts as a natural defence and we'd encourage shoppers to use their judgement on the quality of their yoghurt if it is past the best-before date."
The Co-op will scrap use-by dates and introduce best-before dates to its own-brand yoghurts from May.