Morrisons aim to end waste by removing expiry dates on milk
One of the largest supermarkets in the UK, Morrisons, has announced the removal of use by dates on milk bottles in a move to stop millions of pints being wasted.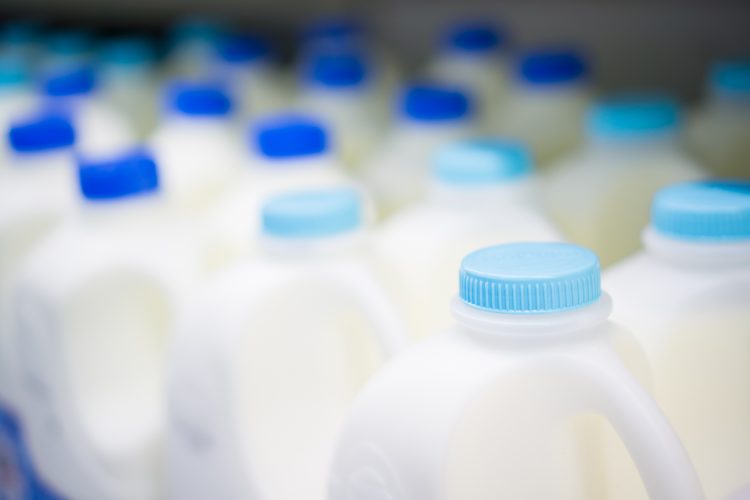 Instead of having use by dates on 90 percent of its own brand milk, Morrisons will have a best before date – indicating when the milk will taste its best – alongside a 'sniff it' sticker. The retailer hopes this will stop people throwing out milk that is safe to drink, and instead encourage them to judge whether their milk has gone off the old-fashioned way: by smelling it.
According to the Waste and Resources Action Programme (WRAP) charity, milk is the third most wasted food and drink product in the UK, after potatoes and bread, with around 490 million pints being wasted each year. This means that around seven percent of the total UK production of milk is wasted. It also estimates 85 million pints of milk waste may be due to customers following 'use by' labels, despite research showing it can be used several days after the date.
Speaking to the BBC, Ian Goode, Morrison's senior milk buyer, stated that they are taking a "bold step" but it is needed because "wasted milk means wasted effort by our farmers and unnecessary carbon being released into the atmosphere".
Milk is associated with high carbon emissions because of the large resources needed for cows. Producing, and wasting, milk can cause huge problems for the environment, which is another reason that plant-based replacements are on the rise. With milk being the third most wasted food and drink product in the country, it is no surprise that a large company like Morrisons want to do something to change this.
"Generations before us have always used the sniff test – and I believe we can too," added Goode.
"Historically, before food safety came along, people would test whether or not food had gone off by just having a look at it and having a sniff of it…If it goes bad, it turns into yoghurt," Professor Tim Benton, food systems expert and research professor at the University of Leeds, told the Nottingham Post.  He goes onto explain that even milk that is a little bit lumpy doesn't make it harmful, "since we started pasteurising it and the way that we keep it… the chance of it actually having contamination from harmful bacteria is very slim".
According to research, there are only certain food products that can be harmful once the expiry date has passed, and milk isn't one of these. "It's typically meat products or products that have been cooked and left and reheated", stated Professor Benton.
Morrisons is the first of its kind to make this landmark change, but depending on its success, other retailers may also follow suit. This isn't the first time that the supermarket giant has ditched use by dates. In 2020, the retailer also scrapped use by dates across some of its own brand yoghurt and hard cheeses in a bid to stop waste.
The removal of use by dates on Morrisons' milk will take place at the end of this month.