Progress to reduce sugar floundering, say health experts
A new study has found that most sweet snacks, such as doughnuts and biscuits, contain high sugar content and varied portion sizes – are tougher measures needed?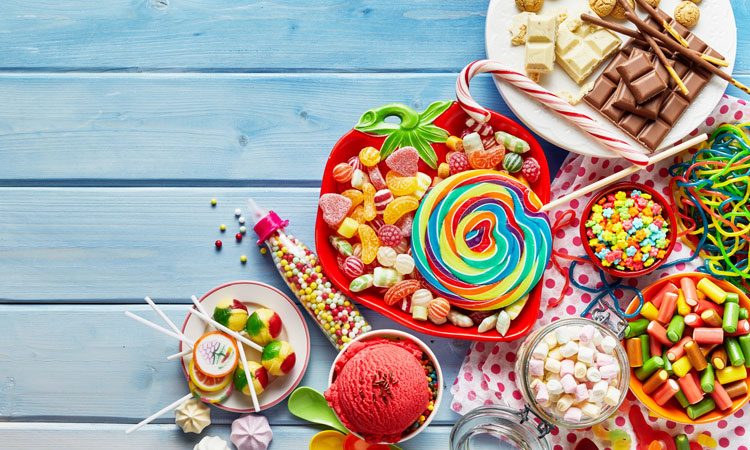 A new survey by Action on Sugar (an organisation based at Queen Mary University of London) and Obesity Health Alliance (a coalition of leading health organisations in the UK) has discovered a "huge variation" in portion size and sugar content of popular 'on-the-go' sweet snacks in the UK.
Despite the UK Government challenging the food industry in 2016 to reduce the overall sugar content of food products that contribute the most sugar to children's intakes by 20 percent by 2020, this new data shows that "robust measures are now urgently needed to incentivise the food industry to reduce sugar, especially as obesity prevalence among primary school children is increasing".
Both groups of experts were among the 40 organisations which signed an open letter on 6 April to the Health Secretary, Sajid Javid, calling on the government to stop delaying the final Sugar Reduction Progress Report.
Focusing on the cakes and biscuits categories from the previous sugar reduction report which outlined industry targets and progress to date, the new survey showed many on-the-go single serve cookies, brownies and doughnuts remain "dangerously high in sugar".
Despite such shockingly high sugar levels overall, the sugar content does vary amongst 'on the go' sweet snacks showing products can be made with far less sugar and sold in smaller portion sizes. These products have limited front of pack labelling too https://t.co/PLd1qLBEtQ pic.twitter.com/KrMEFCVsaa

— Action On Sugar (@actiononsugar) April 8, 2022
"The vital evidence of progress (or lack thereof) of the sugar reduction programme is being deliberately kept away from public scrutiny," argued Katharine Jenner, Director and Registered Nutritionist at Action on Sugar. "However, it is clear from our product survey that a voluntary approach to reformulation is not working with most retailers and coffee shops [are] failing to make any significant reductions. These sugary products are enticingly placed near the tills and end of aisles for adults and children to grab on-the-go with their daily coffee or sandwich, encouraging over consumption."
"This data demonstrates that the food industry can play a vital role in helping people reduce their sugar consumption – but not all companies are prepared to step up and play their part by reformulating their products," added Caroline Cerny, Alliance Lead at Obesity Health Alliance. "This is where the Government needs to step in with new regulation that creates a level playing field and financially disincentives companies from producing and marketing sugary products. If the Government is serious about improving our health, it needs to act now."