What confuses health-conscious consumers when choosing products?
Pricing and labelling are considerable concerns for customers when choosing 'healthy' food and beverage products, according to new research.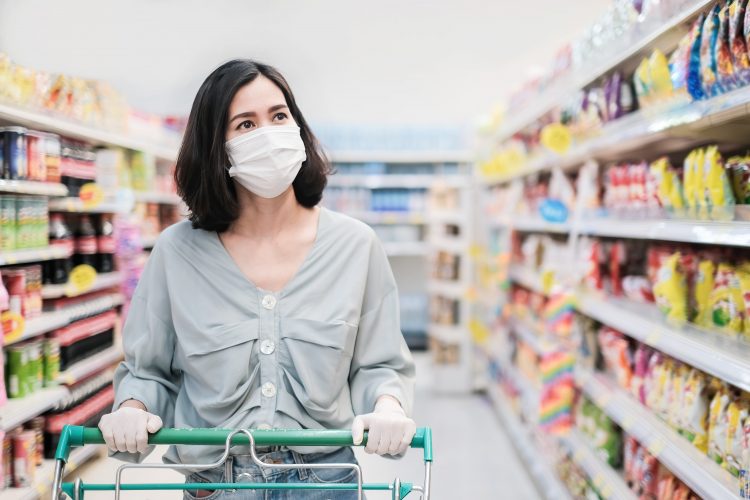 Attest, a consumer research platform, has shared new findings highlighting how food and beverage brands can make the most of the ever-growing health and wellness demand.  
The company's data is based on a poll of 1,000 UK consumers and shows that shoppers have a variety of concerns when shopping for food and beverage products containing health-boosting ingredients, mainly price and labelling.
Pricing is the most pivotal issue of all, with the research finding that 54 percent of people are worried that products containing special ingredients are overpriced.
The research also found that more than half (55 percent) of consumers are actively looking out for food and beverage products to support their overall health when they shop. Many people are also prepared to pay a premium for wellness ingredients, according to the poll.
The study adds that there is a widespread confusion about what is really healthy. Most people believe that language leads to purchases, with participants believing health-related messages such as "natural", "protein packed" and "plant-based", means healthy, even when the nutritional values show the product is not as healthy as other ones. The research added that consumers are concerned that they are purchasing unhealthy products when they wrongly believe the opposite.
Despite these consumer concerns, the research points to a range of solutions for how brands can overcome these issues, including clear nutrition labelling on packaging and sampling products, as over a third (34 percent) of respondents worry the flavour will not be to their liking. 
The research also details some clear, developing consumer trends this year, including the fact that consumers seek products that contain protein (58 percent of participants), Omega-3 (48.5 percent) and pre/probiotics (32 percent). In addition to this, the products consumers most want to be fortified with wellness ingredients are cereals and cereal bars, soups, smoothies, dairy products and bread.
The study further found that consumers seek products that benefit immune health. Researchers from the study claim that this is likely due to the pandemic. A quarter of British consumers are actively looking for products to support immunity when they go shopping. In addition to this, people have started buying more vitamins in recent years, with just under half (45 percent) stating they take dietary supplements. The most popular supplement in the UK is vitamin D, followed by vitamin C, feeding into the larger immune health trend. Multivitamins are also popular, coming in as the third-most consumed type of supplement. 
"The Attest research shows that identifying real, healthy food and beverage products appears to be a significant difficulty for consumers when shopping," said Jeremy King, CEO and Founder of Attest. "As revealed by the data, packaging and product messages are not helping shoppers nearly enough to make informed decisions. This is a clear call to action for the food and beverage industry to simplify how it sells its products. If the industry properly addresses this issue, it can unlock genuine consumer demand, especially as more than half of UK consumers are actively looking to buy products that support their overall health."