Study suggests protein in products is a major incentive for consumers
Taste and nutrition company Kerry's research of more than 6,300 consumers in 12 countries – including Thailand, India, Japan and China – revealed a desire for more protein in products regarded as 'healthy'.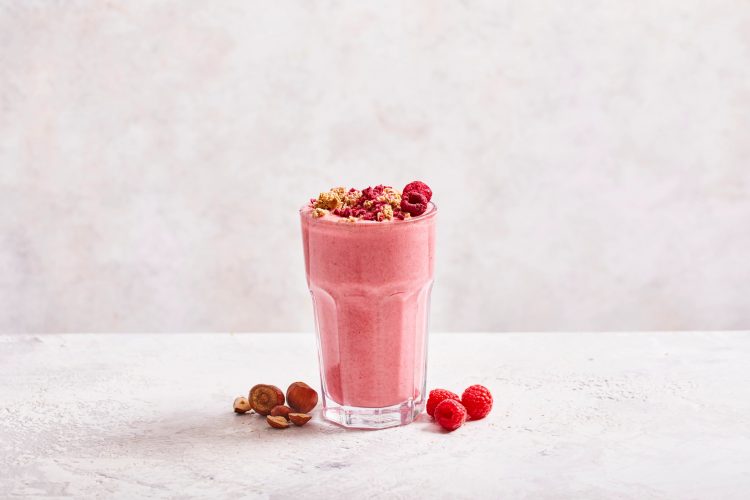 Breakfast shakes are a popular source of protein
New global research from Kerry has uncovered that most protein consumers in Asia Pacific (APAC) are motivated by health and wellness, with 52 percent associating protein with a 'healthy diet', and 48 percent regarding protein as 'generally healthy'. APAC consumers also see protein as boosting skin health and beauty, as well as immunity.
The study details how consumers around the world increasingly perceive protein content and quality as fundamental drivers of their food and beverage purchase choices. The report also found that consumers are willing to pay a premium for protein fortification, with 84 percent in APAC willing to pay a higher price and more than half open to paying at least 10 percent more.
When it comes to purchase considerations for protein-rich food and beverages, the research revealed that quality of protein is the top purchase driver for 60 percent of APAC consumers, significantly above the global average, followed by taste. The amount of protein per serving ranked third at 55 percent, also above the global average.
Consumers in APAC prefer to consume their proteins in breakfast foods and indulgent snacks, with granola and cereal bars, yogurt and breakfast cereals topping the list, while drinkable yogurt, dairy-based milk and nutritional beverages are the protein-preferred beverages in the region.
In terms of types of protein, plants are accepted by consumers globally as a source of ethical and sustainable protein, but its appeal is particularly high in both Asia and Europe. "Emerging plant-based food and beverage products have grown significantly in consumer appeal in Asia, where 75 percent of consumers regard plant protein as a more sustainable source. Dairy proteins come second, as it continues to enjoy high acceptance across all regions", commented Jackie Ng, Strategic Marketing Director, Applied Health and Nutrition, Kerry Asia Pacific, Middle East and Africa.
The report highlights the crucial rise in market acceptance of added protein in consumption of everyday foods and beverages, as well as indulgent snacks and treats. On-pack claims of 'better for you' and 'clean label' were identified as crucial to creating protein-based foods and beverages that will resonate with consumers. 
"There is little doubt the protein revolution in food and beverages offers exciting and dynamic opportunities for all product developers. This timely report provides a range of insights to consider incorporating within their short- and long-term product planning and development processes", said Soumya Nair, Global Director, Consumer Research and Insights at Kerry.