Beer made with tortilla chips – a winning team at Superbowl LV?
Two US companies have embraced the uniqueness of 2021 with the launch of a lager brewed using tortilla chips…just in time for the Superbowl.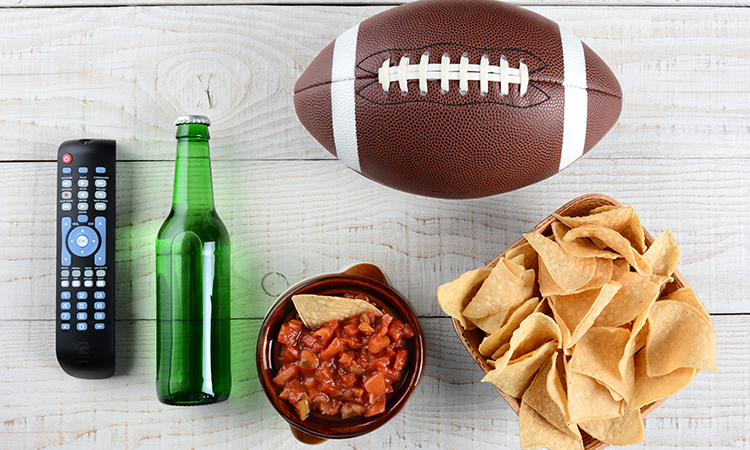 Superbowl Sunday is usually a great get-together for Americans, with food at the centre of proceedings (aside from the football)
Next month the Kansas City Chiefs will take on the Tampa Bay Bucaneers in Tampa, Florida, in Superbowl LV. What is usually a festival of food and drink will be somewhat subdued this year, yet two enterprising businesses have come together to marry two Superbowl staples: tortilla chips and beer.
California chip company Taco Works and Tio Rodrigo Craft Beer Micheladas (which uses Californian brewery Slo Brew's beer in its Micheladas) have teamed up to turn highly fermentable corn tortilla chips into a lager.
"Everyone's been going a bit stir-crazy lately, so we wanted to have some fun and shake things up," said Slo Brew head brewer Steve Courier. "Why not have your chips and drink them too?"
Slo Brew said it used chips that had been freshly baked using a corn and masa dough mix, as oil-fried chips can adversely affect the brewing process. After that, the brewery said incorporating the tasty snack into its brewing process was relatively easy.
Brewers shovelled over 400lbs of tortilla chips fresh from the oven to craft what Slo Brew calls a light, refreshing beer with hints of lime zest. On a day when Americans consume a reported 326 million gallons of beer (enough to fill nearly 500 Olympic swimming pools) and 28 million lbs of potato chips, it seems apt that football fans in California will be able to halve their eating responsibilities with a convenient can of beer.
"Taco Works is a legacy on the Central Coast of California and our line of Tio Rodrigo craft beer Micheladas will be pairing as the salsa to their chips in store displays across California," said Dylan Grant, Consumer Marketing Manager at Slo Brew.
"Our brewers were incredibly excited to set the partnership off on the right foot with a beer that combines the best of two, classic party staples; chips and beer."
The limited-edition Tortilla Chip Lager will be available in select California retailers and online for California home delivery – complete with a complimentary bag of chips.