New report shows significant growth in the tortilla market
According to a new analysis, the global tortilla market is projected to be valued at US$ 12,324.4 million by 2028, expanding at a CAGR of 3.7% during the forecast period 2018-2028.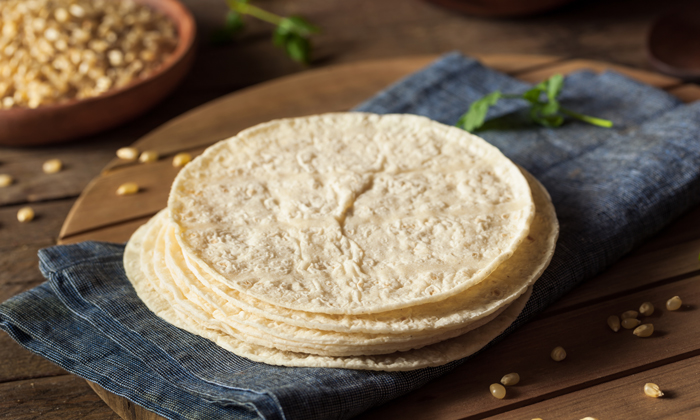 The new report (Tortilla Market by Future Market Insights) states that, despite a slow-moving annual growth rate, the consumption of tortillas has increased rather significantly over the past decade. Furthermore, due to population growth, especially among Hispanics, as well as a continuation in the trend of consumer tortilla consumption preferences, tortilla consumption is predicted to increase in the coming years.
Latin America dominated the global tortilla market in terms of value sales with a revenue share of +48% in 2017. In countries like Mexico, more than 94% of the tortillas are processed using corn as its main source. Flour tortillas have a fairly high-value share in the global tortillas market, compared to other variants such as tortilla chips, taco shells, tostadas, and corn tortillas. 
The research also suggests that, due to increasing demand for Mexican cuisine, tortillas in the on-the-go snacks format, have been gaining traction. Busy lifestyles, deteriorating health conditions, and increasingly urban working populations are some factors contributing to the consumption increase of tortilla for convenience.
Moreover, an in-depth consumer sentiment analysis also indicates that more than 40% of consumers buy tortilla products on a weekly basis and +50% consumers buy from modern trade stores like hypermarkets and supermarkets, owing to the easy availability of the product at reasonable prices. 
Factors attributing to this growth include the global tortilla market having a surge in the launch of new products containing innovative flavours. Moreover, organic or gluten-free new products are being increasingly adopted in Americas, primarily attributable to the rising demand for the product, with added health benefits.
Significant growth in organised retailing, which are more likely to make savory snacks popular among the consumers, will also significantly drive the adoption of tortillas in the coming years.
Further contributors to this growth are down to FDA approvals for the folic acid fortification of corn masa flour. Allowing manufacturers to add up to 0.7 milligrams of folic acid per pound of corn masa flour has opened up new opportunities for manufacturers to explore new food formulations.
However, lack of stringent regulations and less emphasis on clean labelling, particularly in terms of safety and efficacy of organic products, could impact consumer outlook and affect the growth of the tortilla market.
The low production of tortillas in other parts of the world could also affect the value sales of tortillas.