Poundstretcher fined for incorrectly labelled food
A retailer in Wales has been fined by a court after incorrectly labelled food was discovered on its shelves, something which prosecutors deemed "unsafe" in Swansea Magistrates' Court.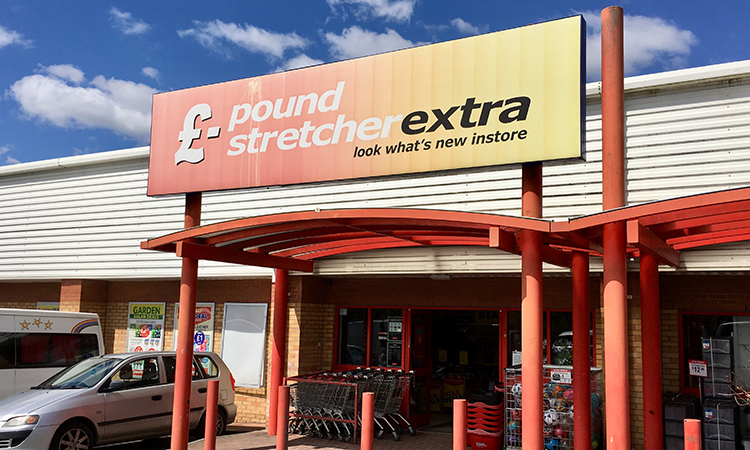 The food was discovered after an inspection at one of Poundstretcher's Swansea stores.
Discount retailer Poundstretcher has been fined after an inspection found products that were not correctly labelled for those with food allergies.
Trading standards officers in Swansea, Wales, found biscuits and cakes that were not carrying the correct allergen information for wheat, eggs and milk. As a result of the inspection in Wales, The trading standards officers alerted the Food Standards Agency, with Poundstretcher told to check shelves at each and every one of its 400 branches across the UK.
The retailer woes did not end there though. The firm was ordered to pay £24,000 in fines by a Swansea court according to Wales Online, and agreed to pay £6,590 towards the cost of the prosecution.
The court heard that Aldiva Happy Teacakes, Aldiva Cikogood Bites, Aldiva Choc Cake Break mini donuts, Aldiva Happy Wheels, Gallini Orange Strudel, and Morris Coco Chips did not have clear enough labels which indicated that they contained milk, eggs, wheat and sulphite.
Craig Davies, who was prosecuting the case, said samples were taken from the store in Penllergaer, Swansea, to be analysed. According to Wales Online, Mr Davies said, "it would not be unreasonable to consider this food as being unsafe", on account of the harm that could potentially be caused to somebody allergic to one of the above ingredients.
"Food mislabelling can cause real harm to people with allergies when it's not clear on the packet what the ingredients are," said David Hopkins, Cabinet Member for Delivery and Operations and Deputy Leader of Swansea Council.
"Thanks to the swift action of our trading standards officers we're not aware of anyone coming to harm on this occasion. But it is absolutely vital that businesses selling food of any kind ensure it is correctly labelled to protect the public.
"The size of the fine and costs is important because it sends a message to businesses who sell food to the public that errors of this kind cannot be tolerated. I want to thank our trading standards team for ensuring the public are protected."