Recall roundup: Possible pathogen contamination in the UK, USA and Canada
Possible pathogen contamination remains a key cause for cautionary recalls in the UK, USA and Canada.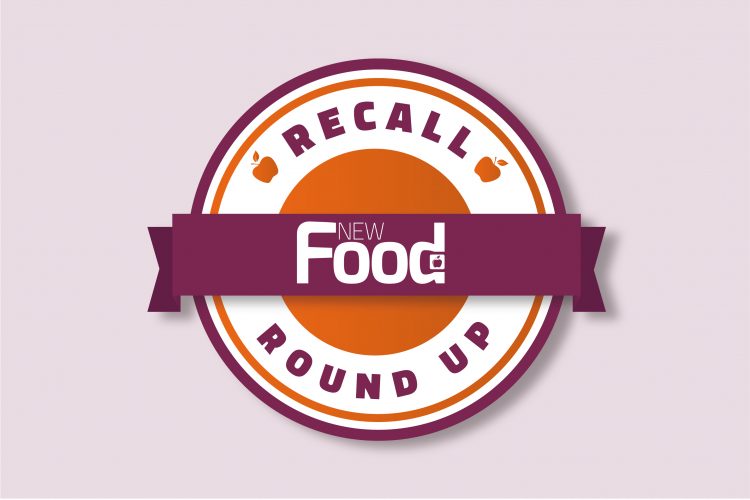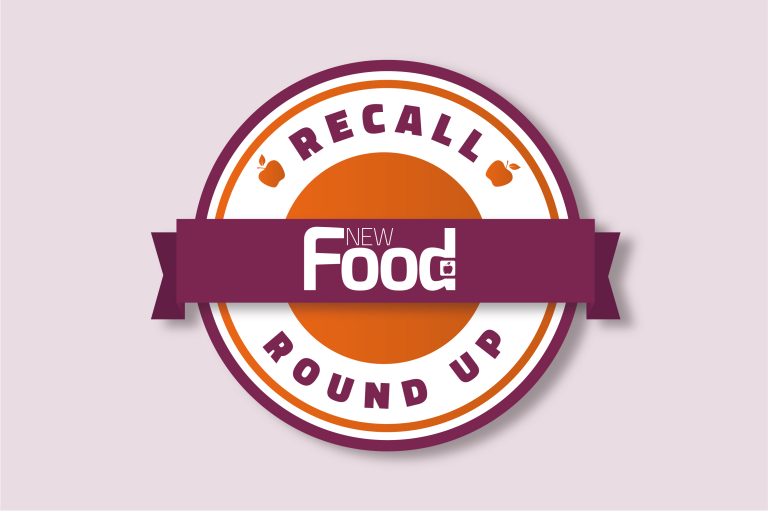 The UK's Food Standards Agency has announced several recalls for undeclared allergens and possible contamination.
Salmonella
Aldi has recalled Roosters Southern Fried Poppin' Chicken and Roosters Breaded Poppin' Chicken owing to the possible presence of salmonella. The recalls relate to the 210g-pack size with best before dates of 25 May 2022.
It is possible that the products may be contaminated with salmonella, which can cause such symptoms as fever, diarrhoea and abdominal cramps.
Aldi is recalling these products via a point of sale notice on its website. This notice explains to customers why the products are being recalled and tells them what to do if they have bought the product.
Undeclared allergens
Waitrose & Partners has recalled packs of Pork and Chorizo Burgers due to the presence of undeclared egg. The company is recalling its Easy to Cook Pork and Chorizo Burgers because they contain the allergen egg, which is not mentioned on the label. This means the product is a possible health risk for anyone with an allergy or intolerance to egg.
The recall applies to burgers in all pack sizes and with all date labels.
Waitrose & Partners has been advised to contact the relevant allergy support organisations, which will tell their members about the recall. The company has also issued a point-of-sale notice to its customers, explaining why the product is being recalled and advising what to do if they have bought the product.
A further undeclared allergen has prompted P & B (Foods) to recall Ahmed Foods Garlic Pickle in Oil and Mango Pickle in Oil, owing to the presence of mustard that isn't listed on the labels.
These products therefore pose a health risk for anyone with an allergy or intolerance to mustard.
The recalls relate to jar sizes of 330g and 1kg for both pickles, with best before dates of 30 April 2022 and 28 February 2022, respectively.
P & B (Foods) Ltd are recalling the aforementioned products from customers and have issued a point-of-sale notice to its customers.
USA
The Unites States Food and Drug Administration (FDA) has announced two recalls relating to possible pathogen contamination.
Listeria monocytogenes
FDA has announced that Country Fresh is extending its voluntary recall issued on 2 October, 2020 to include various containers of "Freshness Guaranteed" cut and/or sliced apples, grapes, mangos, pineapples and cantaloupe distributed by Walmart. The recall is a precautionary measure due to a possible health risk from Listeria monocytogenes detected on equipment used in an area close to where these products are packed. FDA discovered these findings during a recent inspection.
The recall affects product codes of various fresh fruit items shipped directly to Walmart retail distribution centres and sent to select stores located in AR, IL, IN, KS, KY, LA, MO, OK, and TX. The products were packaged in various size clam shell containers.
Country Fresh has not received any reports of illnesses to date. Walmart retail stores are removing the recalled product from store shelves and inventories immediately. Customers who have any recalled product should not consume it and instead discard it immediately.
Salmonella
Seneca Snack Company, in Washington, has announced a voluntary recall of Seneca Cinnamon Apple Chips and Clancy's Cinnamon Apple Chips due to possible Salmonella contamination.
This recall only applies to specific cinnamon flavour lot codes and no other flavour apple chips are affected. Furthermore, the recall only affects Clancy's product sold by ALDI and Seneca products sold nationwide through Amazon and Gemline. No other retailers are affected.
Seneca is not aware of any reports of consumer illness related to this product.
Seneca was notified by an ingredient supplier that it shipped one lot of ingredients containing cinnamon that has the potential to be contaminated with Salmonella. In response to that notification, Seneca is now retrieving Cinnamon Apple Chips from its distribution system.
Canada
Salmonella
Sunsprout brand Micro – Greens, Alfalfa has been recalled due to Salmonella.
The Food Recall Warning issued on 19 September, 2020 has been updated to include additional distribution information. This additional information was identified during the Canadian Food Inspection Agency's (CFIA) food safety investigation.
Sunsprout Natural Foods is recalling Sunsprout brand Micro – Greens, Alfalfa from the market owing to the possible presence of Salmonella. Consumers should not consume, and retailers, restaurants and institutions should not sell or use the recalled product which comes in a 100g pack. 
Related topics
Related regions