Recall roundup: undeclared allergens and pathogens remain a problem
Here's our latest recall roundup, showing the latest key recalls from North America and the UK.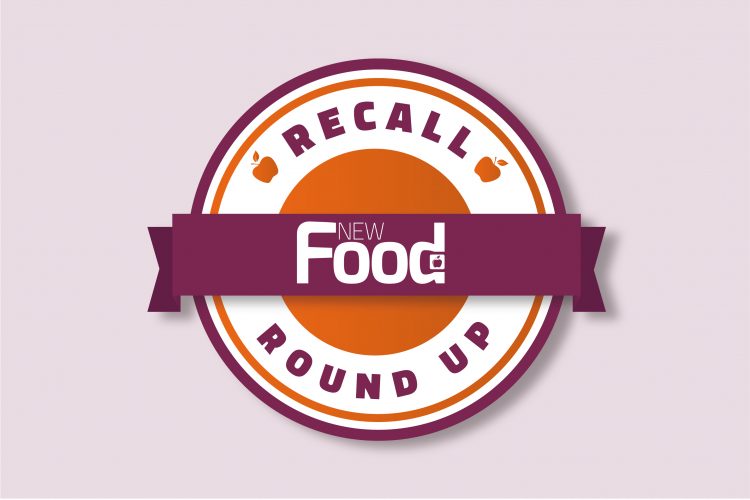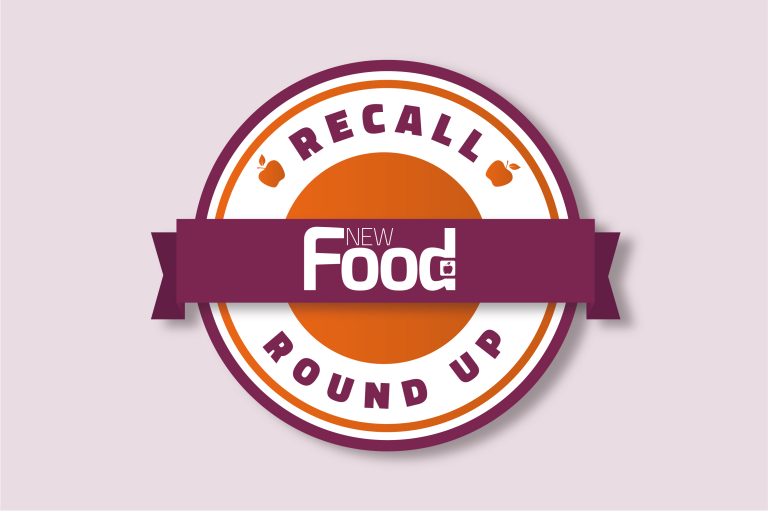 UK – undeclared allergens
Oats
UK ethical food manufacturer, Worthenshaws Ltd, is recalling Kirsty's Classic Beef Lasagne due to an inaccurate labelling claim. The packaging states that the product is free from all 14 allergens; however, the product contains oats, which is not emphasised on the label. Given that oats are an allergen in themselves, the product is not suitable for individuals with an oat allergy. The oats are, however, gluten free, meaning they are safe for those allergic or intolerant to gluten.
Worthenshaws Ltd is recalling the product, which comes in two sizes – 250g and 400g – from customers and has contacted the relevant allergy support organisations, which will tell its members about the recall. The company has issued a point-of-sale notice to its customers explaining why the products are being recalled and advising what to do if they have bought the products.
Milk
Stockley's is recalling Fruit Sherbets because they contain milk, which is not mentioned on the label, meaning the product is a possible health risk for those with an allergy or intolerance to milk or milk constituents. The affected product was only sold in Iceland stores.
UK – pathogen detection
Listeria
Faughan Foods has taken the precautionary step of extending its recall of Glensallagh Roast Chicken Breast Pieces to include two additional batches and a further product, Glensallagh Tikka Style Chicken Pieces, because the products might contain Listeria monocytogenes. These products were sold in Lidl Northern Ireland stores only.
Symptoms caused by this organism can be similar to flu and include high temperature, muscle ache or pain, chills, feeling or being sick and diarrhoea. Some people are more vulnerable to Listeria infections, including older people, pregnant women and their unborn babies, babies less than one month old, and people with weakened immune systems.
If customers have purchased either of the above products, they are strongly advised not to eat it, but instead, return it to the store from which they bought it, for a full refund.
North America – undeclared allergens
Milk and egg
HSW, LLC. in the United States is voluntarily recalling 1,512 units of Trader Joe's Southwest Style Sweet Potato Sauté Bowl due to undeclared milk and egg allergens in the dressing. Those with an allergy to milk or eggs run the risk of serious or life-threatening allergic reaction if they consume the product.
The dressing is located in a pouch found inside the clear 21.5 oz. bowl. The product is sold in the refrigerated section of stores.
No reports of illnesses or injury have been received to date.
Pecans
Homestead Creamery of Wirtz, VA is recalling one lot of Homestead Creamery chocolate ice cream quarts, dated 5/13/2021, because it may contain undeclared pecans. People who have an allergy or severe sensitivity to pecans run the risk of serious or life-threatening allergic reaction if they consume these products.
The chocolate ice cream quarts were distributed in Virginia and North Carolina in May through retail stores and direct delivery.
No illnesses have been reported to date in connection with this issue, but consumers should return the ice cream quart to the place of purchase for a full refund. 
North America – pathogen detected
Salmonella
Real Pet Food Company in the United States is voluntarily recalling Billy+Margot Wild Kangaroo and Superfoods Recipe 4lb bags because it has the potential to be contaminated with Salmonella. Salmonella can affect animals eating the products and there is also a risk to humans from handling contaminated pet products.
No illnesses have been reported.
Retailers who have received product from the affected lot code have been asked to remove this product from shelves immediately and dispose of the product carefully.
This recall does not affect any other Billy+Margot products or those sold outside of the USA, according to the US Food & Drug Administration. 
Salmonella
Canadian brand Sunsprout Natural Foods is recalling Sprouts Alive brand and Sunsprout brand Micro – Greens Alfalfa from the marketplace due to possible Salmonella contamination.
The food safety warning originally issued on 11 August, 2020 has been updated to include additional product information. This additional information was identified during the Canadian Food Inspection Agency's (CFIA) food safety investigation.
Customers are advised not to consume, and retailers, restaurants and institutions should not sell or use the recalled products.