Recall roundup: undeclared allergens in the UK and US pose potential problems
Here's our latest recall roundup, showing the latest key recalls from North America and the UK.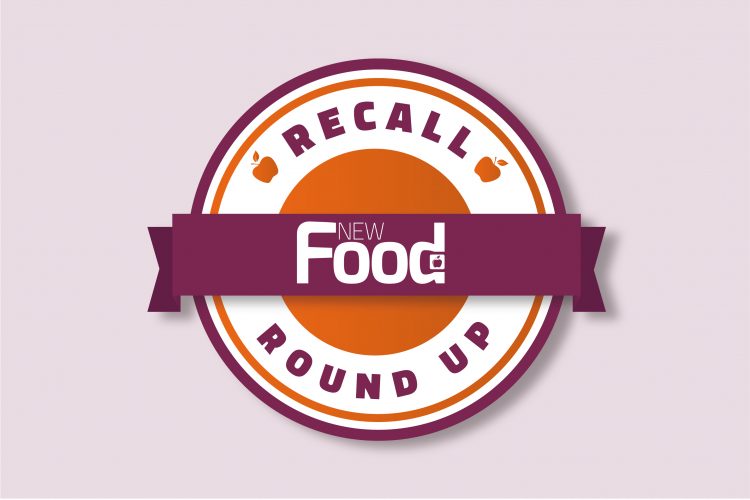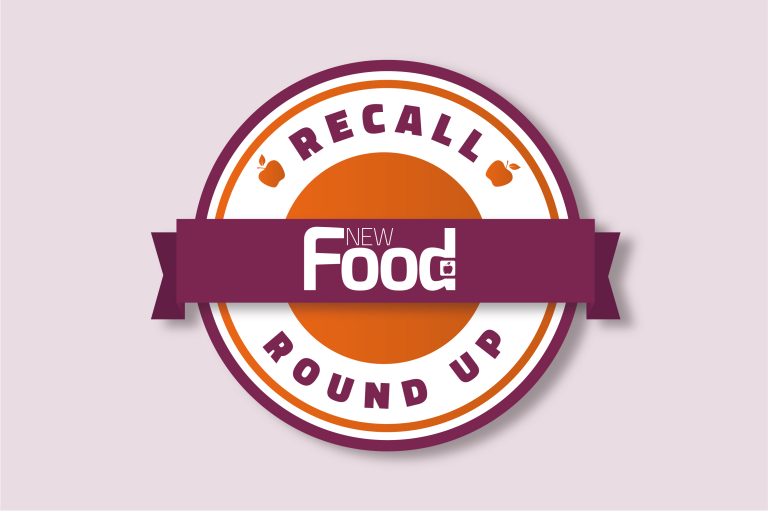 Detected pathogen
The UK Food Standards Agency (FSA) has announced that Faughan Foods is recalling Glensallagh Roast Chicken Breast Pieces, due to the detected presence of Listeria monocytogenes in the product. This product was sold in Lidl Northern Ireland stores only.
The infected batch is being sold in 240g pack sizes with a best before date of 13 September, 2020. Consumers who have purchased the product are advised not to eat it, but to return to store for a refund.
Undeclared allergens cause recall headaches
Peanuts
Pretty Thai in Austin, TX in the United States is recalling Pretty Thai Peanut Sauce that may have been mislabelled as Pretty Thai Sweet Chili Sauce. This presents a serious risk for people with an allergy or severe sensitivity to peanuts if they unintentionally consume a product containing peanuts because of this error. No illnesses have been reported to date.
The product was distributed to H-E-B and Central Market stores in Texas between 19 March, 2020 and 8 September, 2020.
Pretty Thai and its manufacturer, Ponder Foods, have coordinated efforts with H-E-B to remove all of the affected product from the shelves and from distribution. As a cautionary measure, consumers in Texas who may have purchased either Pretty Thai Peanut Sauce or Pretty Thai Sweet Chili Sauce are being advised to check any product for Lot Code 0772000123. For consumers with no peanut allergy, this Lot Code of Pretty Thai Peanut Sauce, as well as any Lot Code of Pretty Thai Sweet Chili Sauce are, according to the companies, completely safe to consume.
Representing a similar serious risk, the food company Country Products Ltd in the UK is recalling Snak Shed Milk Chocolate Coated Jumbo Raisins after they were found to contain the potentially fatal allergen, peanuts; which is not mentioned on the label. The product is being recalled from customers in the UK and the relevant allergy support organisations have also been notified, enabling them to advise consumers about the product.
Barley
The UK supermarket Co-op has recalled 18 Chocolate Caramel Shortcake Bites after identifying the presence of an undeclared allergen, barley, in some packs. This will obviously affect consumers with an allergy or intolerance to barley or gluten, and so customers should be made aware of this mislabelling. The supermarket has contacted the relevant allergy support organisations, which will notify their members about the recall. A point-of-sale notice has also been issued for the benefit of customers.
Wheat
Food company Goodie Girl Tribeca LLC announced last week that it is voluntarily recalling 389 cases of a single date code of 7-ounce Goodie Girl Magical Animal Crackers, after learning that the product may contain undeclared wheat ingredients. Consumers with an allergy or severe sensitivity to wheat risk experiencing an allergic reaction if they consume the product. One such individual with a wheat allergy has already been treated for a wheat allergen reaction.
This recall affects only 389 cases of the 7-ounce product, which were distributed in retail stores throughout the United States between April and May this year. It does not affect any other size packs or best-before date batches.
The recall was initiated in cooperation with the US Food and Drug Administration (FDA) and the third-party co-packer that produced the product.
Fish
Fresco Foods Inc. in Tampa, Florida is voluntarily recalling all units of Ancient Grain Jackfruit Bowl, as it may contain the undeclared allergen of fish (specifically, anchovies). Individuals with an allergy or severe sensitivity to fish (anchovies) run the risk of serious or life-threatening allergic reaction if they consume these products.
The Ancient Grain Jackfruit Bowl was distributed in Alabama, Florida, Georgia, North Carolina, South Carolina, Tennessee and Virginia in retail stores including Natural Foods grocers, independent markets and Publix supermarkets.
So far, no illnesses have been reported.
The allergy alert was initiated after it was discovered that the product was distributed in packaging that did not reveal the presence of fish (anchovies). Subsequent investigation indicated that the problem was caused by sourcing the wrong sub-ingredient. The product has been discontinued, effective immediately, and all future production has been cancelled for this item.
Related topics
Related regions