Recall roundup: undeclared allergens, elevated mould, public health alert…
Read our latest recall roundup, providing you with an update of recalls issued in North America and the UK.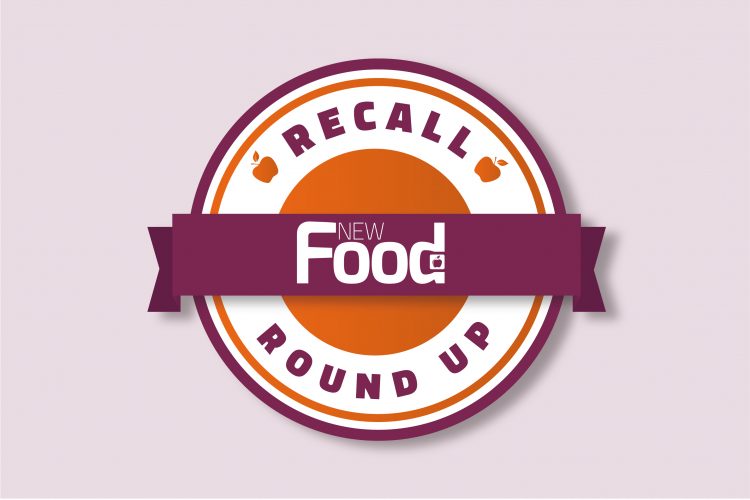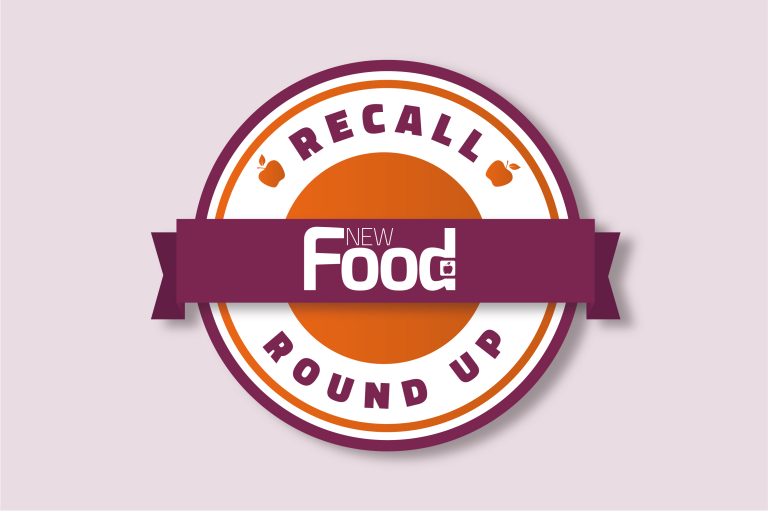 Undeclared allergens
Crustaceans
Freshasia Foods is recalling Lamb and Carrot Dumplings because they contain crustaceans, which are not mentioned on the label. This means the product is a possible health risk for anyone with an allergy to crustaceans.
Freshasia Foods has been advised to contact the relevant allergy support organisations, which will tell their members about the recall. The company has also issued a point-of-sale notice to its customers. These notices explain to customers why the product is being recalled and tell them what to do if they have bought the product.
Customers who have bought the above product and have an allergy to crustaceans have been advised not to eat it and instead return it to the store from where it was bought for a full refund.
Fish
Fresco Foods Inc. of Tampa, FL is voluntarily recalling all units of Ancient Grain Jackfruit Bowl because it may contain an undeclared allergen, fish (anchovies). People who have an allergy or severe sensitivity to fish (anchovies) run the risk of serious or life-threatening allergic reaction if they consume these products.
The Ancient Grain Jackfruit Bowl was distributed in Alabama, Florida, Georgia, North Carolina, South Carolina, Tennessee, and Virginia in retail stores including Natural Foods grocers, independent markets and Publix supermarkets.
No illnesses have been reported to date. The allergy alert was initiated after it was discovered that the Ancient Grain Jackfruit Bowl containing fish (anchovies) was distributed in packaging that did not reveal the presence of fish (anchovies). Subsequent investigation indicates the problem was caused by sourcing the wrong sub-ingredient.
The product has been discontinued effective immediately. All future production has been cancelled for this item.
Individuals with an allergy or sensitivity to fish (anchovies) should not consume this product. Households that include individuals with an allergy or sensitivity to fish (anchovies) should dispose of the product.
Read the previous recall roundup here. 
Elevated levels of aflatoxin in dog food
Sunshine Mills, Inc. is issuing a voluntary recall of certain dog food products due to levels of aflatoxin that are potentially above the acceptable limit. Aflatoxin is a naturally occurring mould by-product from the growth of Aspergillus flavus and can be harmful to pets if consumed in significant quantities.
The potential for aflatoxin levels above the acceptable limit in these products was discovered by routine sampling performed by the Louisiana Department of Agriculture and Forestry showing that a sample of a single four-pound bag of one lot of the product contained elevated levels of aflatoxin.  No illnesses have been reported in association with these products to date, and no other Sunshine Mills, Inc. pet food products are affected by this announcement.
Sunshine Mills, Inc. has chosen to issue a voluntary recall of these products as a precautionary measure in furtherance of its commitment to the safety and quality of its products. Pets that have consumed any of the recalled products and exhibit symptoms of illness including sluggishness or lethargy combined with a reluctance to eat, vomiting, yellowish tint to the eyes or gums, or diarrhoea should be seen by a veterinarian.
The affected products were distributed in retail stores nationally (US). Retailers who received the recalled lots have been contacted and asked to pull these lots from their inventory and shelves. 
Consumers who have purchased the recalled products should discontinue use of the product and may return the unused portion to the place of purchase for a full refund.
US public health alert issued for ineligible imported cooked duck blood curds from China
The US Department of Agriculture's Food Safety and Inspection Service (FSIS) is issuing a public health alert for an undetermined amount of imported cooked duck blood curds from China. A recall was not requested because FSIS has been unable to contact the importer. The total amount of ineligible product is undetermined because the investigation is ongoing.
The cooked duck blood curds product does not identify an eligible establishment number on its packaging and was not presented to FSIS for import re-inspection. FSIS has not received an official inspection certificate issued by the People's Republic of China to certify this product as eligible. Therefore, this product is ineligible to import into the US, making it unfit for human consumption.
The problem was identified through an investigation with USDA's Animal and Plant Health Inspection Service (APHIS). FSIS will continue working with APHIS on the ongoing investigation.
Retailers who have purchased the product are urged not to sell it. Consumers who purchased the product should not consume it and properly discard it. Consumers are asked to double bag the product when discarding it to reduce the possibility of animals accessing the product because USDA cannot confirm whether the cooked duck blood curds were properly heated to control pathogens of concern to domestic livestock.
There have been no confirmed reports of adverse reactions due to consumption of these products. Anyone concerned about an illness should contact a health care provider.