Australian illnesses linked to US enoki mushroom Listeria outbreak
The US outbreak has hospitalised 30 people and claimed four lives, says FDA.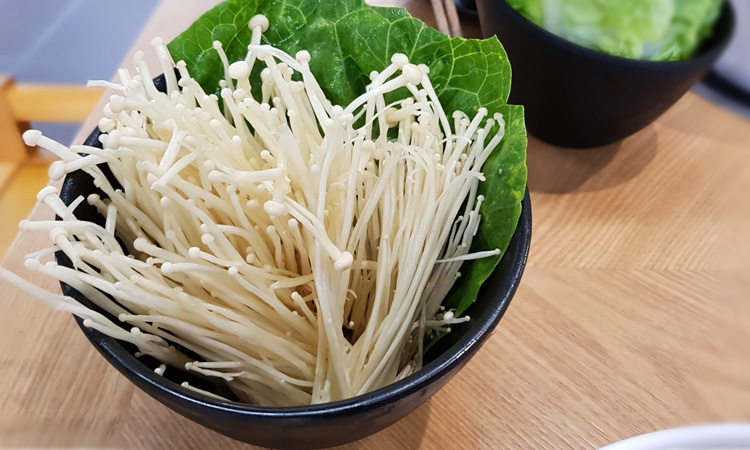 An outbreak of Listeria monocytogenes has recently been identified in the US related to consumption of fresh enoki mushrooms imported from South Korea. The outbreak has resulted in recalls of enoki mushrooms imported from South Korea in Australia, the US and Canada, and according to the US Food and Drug Administration (FDA), the outbreak has caused 26 cases of illness, 30 hospitalisation and has claimed four lives in the US. The enoki mushrooms have been recalled from Sun Hong Foods, Inc., Guan's Mushroom Co., and H&C Food Inc.
Korean authorities are reportedly working with enoki mushroom suppliers to ensure sanitary controls are being adhered to and that cooking instructions are declared on packaging.
Six Listeria monocytogenes cases notified in Australia have now also been identified by whole genome sequencing as being related to the US outbreak strain. These cases were notified between October 2017 and March 2020, and Food Standards Australia New Zealand has sad that the investigation is ongoing.
Listeriosis is an illness usually caused by eating food contaminated by the bacterium Listeria monocytogenes. The bacteria are widely distributed in the environment and can grow in food at refrigeration temperatures. Most people who are exposed to Listeria will only develop mild symptoms, though illness can be severe in those most at-risk. Those at increased risk of illness include pregnant women and their unborn babies, newborn babies, the elderly, and people of all ages with immune systems weakened by illness or medication.
Consumers should ensure that food is handled, prepared and stored safely, and that those most at-risk of listeriosis should avoid certain foods. The best way to avoid Listeria is to eat freshly cooked or freshly prepared food. Enoki mushrooms should be cooked before being consumed.
Consumers are advised to return the product to the place of purchase for a full refund.