Recall roundup: Romaine lettuce, coleslaw, meatballs and waxberries
Food and beverage products are recalled due to reasons ranging from contamination to incorrect labelling, and here is New Food's roundup of the most recent cases.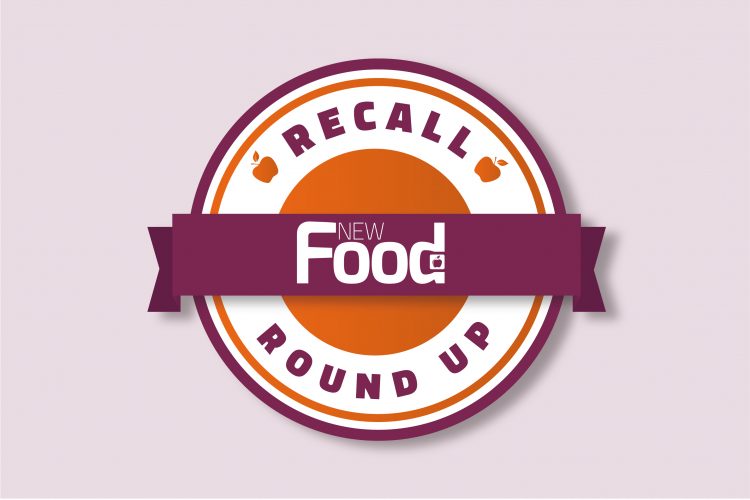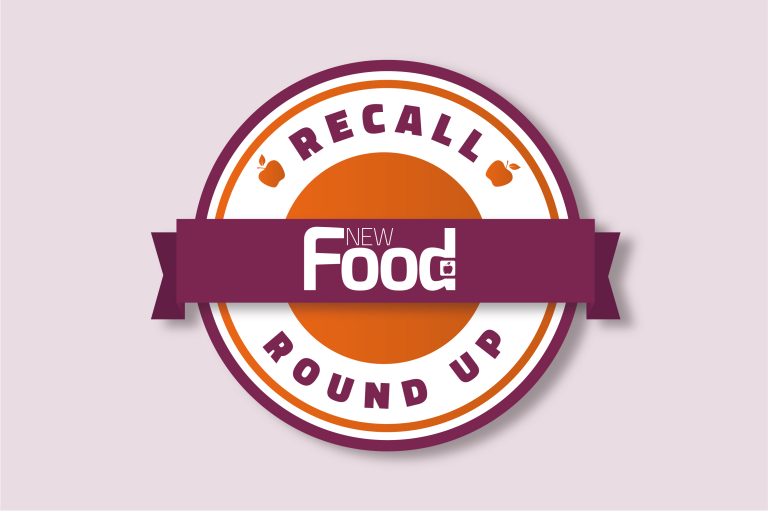 Mass recalls of Romaine lettuce from Salinas, California region
The US Food and Drug Administration (FDA), Centers for Disease Control and Prevention (CDC) and state health authorities are investigating an outbreak of illnesses caused by E. coli O157:H7 in the US. Epidemiologic, laboratory and traceback evidence has reportedly indicated that romaine lettuce from the Salinas, California growing region is a likely source of this outbreak. According to CDC, there have been 102 cases reported in 23 states. 
The CDC has released figures that indicate, as of November 18, 2019, 17 people have been infected with the outbreak strain of E. coli O157:H7 from eight states. The case patients report that illnesses started on dates ranging from 24 September 2019 to 8 November 2019.
FDA has requested that industry voluntarily withdraw romaine grown in Salinas from the market and is requesting that industry withhold distribution of Salinas romaine for the remainder of the growing season in Salinas. Without more specific traceback information, this was considered to be the most efficient way to ensure that contaminated romaine was off the market.
At this time, romaine lettuce that was harvested outside of the Salinas region has not been implicated in this outbreak investigation. Hydroponically- and greenhouse-grown romaine, which is voluntarily labelled as "indoor grown," from any region does not appear to be related to the current outbreak. There is no recommendation for consumers or retailers to avoid using romaine harvested from these other sources.
A full list of products being recalled linked to this outbreak can be found on this FDA spreadsheet.
Asda recalls Meatball Marinara meal
Asda UK is recalling its Meatball Marinara meal because it allegedly contains milk which is not declared on the label. This means the product is a possible health risk for anyone with an allergy or intolerance to milk or milk constituents. The product has been incorrectly packaged with Sundried Tomato and Basil Meatballs, which contains milk.
No other Asda products are known to be affected.
Asda has been advised by the Food Standards Agency (FSA) to contact the relevant allergy support organisations, which will tell their members about the recall. The company has also issued a point-of-sale notice to its customers, which explains why the product is being recalled and offers advise for those who have purchased the product.
Consumers who have bought the product and have an allergy or intolerance to milk or milk constituents have been advised not to consume the product and instead return it to the store from where it was purchased.
Dole Fresh Vegetables recalls Colorful Coleslaw
Dole Fresh Vegetables, Inc. is recalling a limited number of cases of Colorful Coleslaw. This precautionary recall notification is being issued due to a sample of President's Choice Colorful Coleslaw which yielded a positive result for Salmonella in a random sample test conducted by the Canadian Food Inspection Agency.
Salmonella is an organism that can cause foodborne illness in a person who eats a food item contaminated with it. Symptoms of infection may include fever, diarrhoea, nausea, vomiting and abdominal pain. No illnesses have been reported in association with the recall to date.
The impacted products were distributed in select stores in three Canadian provinces (AB, BC and SK) and in seven states in the US (AK, CA, ID, MT, NV, OR and WA). Consumers are advised to check product they have in their homes and discard any product matching these lot and UPC codes and Use-by dates.
No other Dole products are included in the recall. Only the specific Colorful Coleslaw products listed, with the exact Lot codes, UPC codes and Use-by dates identified by the FDA, are included in the recall. Consumers who have any remaining product with these Lot codes, UPC codes and Use-by dates should not consume it, but rather discard it.
Full details can be found on the FDA website.
Lin's Waha Int'l Corp issues alert on Suantianyangmei Waxberry and Bingtangyangmei Waxberry
Lin's Waha Int'l Corp of Syosset, New York, is recalling its 8.11 OZ (230G) packages of Suantianyangmei Waxberry and Bingtangyangmei Waxberry because they contain undeclared sulphites and cyclamates. People who have severe sensitivity to sulphites run the risk of serious or life-threatening reactions if they consume these products. Cyclamate is an unapproved ingredient. No illnesses involving these products have been reported to date.
The recalled Suantianyangmei Waxberry and Bingtangyangmei Waxberry were distributed nationwide in retail stores. These products come in 8.11 OZ (230G) clear plastic containers.
The recall was initiated after routine sampling by New York State Department of Agriculture and Markets Food Inspectors and subsequent analysis by the Department's Food Laboratory personnel revealed the presence of sulphites and cyclamates in these products which were not declared on the labels.
The consumption of 10 milligrams of sulphites per serving has been reported to elicit severe reactions in some asthmatics. Anaphylactic shock could occur in certain sulphite sensitive individuals upon ingesting 10 milligrams or more of sulphites. Analysis of the Suantianyangmei Waxberry and Bingtangyangmei Waxberry revealed they contained undeclared sulphites 13.88 milligrams and 12.85 milligrams per serving, respectively.
Consumers who have purchased 8.11 OZ (230G) packages of Suantianyangmei Waxberry and Bingtangyangmei Waxberry are urged to return them to the place of purchase for a full refund.
Full details can be found on the FDA website.