Beyond gluten-free: Why coeliac disease requires more attention
New Food's Grace Galler hears from Helen North about why the Gluten Free Accreditation Scheme is a step in the right direction for raising awareness for coeliac disease.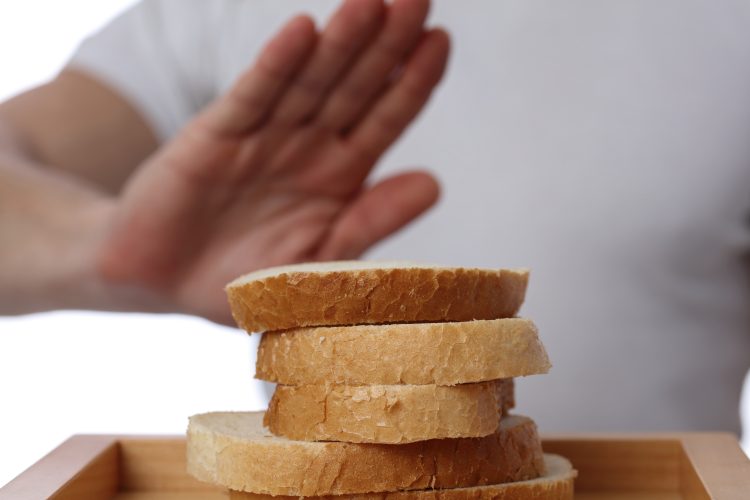 Coeliac disease is a condition where a person's immune system attacks its own tissues when eating gluten. It currently affects at least one in 100 people in the UK and in Europe, however, according to Coeliac UK, only 36 percent of people with the condition are currently clinically diagnosed.
With this in mind, New Food's Grace Galler spoke to Helen North, Director of Commercial Services at Coeliac UK about the charity's 10 year anniversary of its Gluten Free Accreditation Scheme.
What is coeliac disease?
Explaining coeliac disease in layman terms, North defined it as "a lifelong autoimmune disease caused by a reaction to gluten, which is found in wheat, barley and rye".
For those who have it, North says the only treatment is to follow a strict gluten free diet for life, otherwise symptoms can include diarrhoea, constipation, vomiting, stomach cramps, mouth ulcers, fatigue and anaemia.
In undiagnosed, untreated circumstances, North said: "There is a greater risk of complications including anaemia, osteoporosis, neurological conditions such as gluten ataxia and neuropathy". She also highlighted that, "although rare, there is an increased risk of small bowel cancer and intestinal lymphoma", suggesting that raising awareness could allow people to understand the full extent of how dangerous coeliac disease can be to the body.
What is the Gluten Free Accreditation Scheme all about?
With the aim of guaranteeing that gluten free food is safely served in catering establishments in the UK, North highlighted the Gluten Free Accreditation Scheme is now celebrating its 10 year anniversary and has been utilised in 3,000 restaurants, hospitals, schools and takeaways.
Noting that the scheme is "available to all types of catering establishments", North explained: "Accredited venues are trained in the importance of gluten free food preparation and understanding the potential issues that can cause cross contamination.
"As well as completing an audit as part of the initial accreditation, catering establishments also have annual audits to ensure all requirements of Coeliac UK's Gluten Free Standard are being met and safety standards continue to be upheld."
With the scheme in use, customers are able to identify accredited food establishments by checking if they display Coeliac UK's 'GF' symbol. This is something that North believes offers the gluten free community "peace of mind that they are safe when eating out".
Citing three stand out moments in the ten years of the scheme, North noted the training of over 4,500 catering staff across the UK, over 50 GFA partners (with in excess of 3,000 accredited venues), and it's first big name restaurant chain Domino's signing up for the scheme.
Getting more establishments on board
Going forward, North said that it is important for Coeliac UK to increase the number of accredited food establishments that are involved in the scheme "so that no life is limited by gluten".
"Safe food preparation is vital for those with coeliac disease as even very small amounts of gluten can be damaging and we want to see as many options available for the gluten free community as possible," said North.
Believing that "increasing the awareness of the importance of gluten free food preparation" and "understanding the potential issues that can cause cross contamination" is essential for the food industry, North explained Coeliac UK hopes that "all food establishments will recognise the importance of having the accreditation for the safety of their customers, as well as realise the benefits it can bring to them as a business".
Helping people… and businesses
According to North, the scheme isn't only beneficial for consumers, but businesses too. She stated that it "helps to build customer trust and loyalty and this in turn creates repeat custom".
"If a gluten free customer has a good experience at a food establishment, they build trust for that venue and are more likely to visit again, providing loyalty and repeat custom."
In fact, a poll carried out by Coeliac UK's social media found that 97 percent of those who took part said when they find a gluten free venue that they trust, it becomes their preferred place to visit. 
In addition, the survey found that 96 percent of those questions said that their gluten free needs, or a member of their party's, determines where they eat out. North says that this consequently creates "additional opportunity for accredited establishments to become the venue of choice, resulting in repeat customers and greater revenue for the venue".  
A gluten-free friendly future
With 10 years already under the scheme's belt, North looked another 10 years into the future, hoping that, by this point, the Gluten Free Accreditation Scheme will be active in "even more food establishments throughout the UK".
"The need and demand for safe eating environments for those following a gluten free diet, which is crucial for people with coeliac disease, continues to grow."
Committed to continuing Coeliac UK's work to "increase the number of venues carrying the accreditation into 2023 and beyond", North took the time to encourage any caterer that is not currently accredited to get in touch  to learn more about its benefits for them as a business, and their customers.
Biography

Helen is a strategic charity leader with wide ranging experience in all areas of charity management, with specialisms in fundraising and commercial partnerships.
Helen joined Coeliac UK in September 2016 as Director of Fundraising, Volunteering and Communications before moving to her current role of Director of Fundraising and Commercial Services.
With over 30 years' experience in the charity sector, Helen has held roles in both large and small organisations, ranging from Chief Executive of Endometriosis UK to Fundraising Consultant with the National Trust.