Taste you trust
Andy Bennett, VP Global Quality at McCormick, explains why total transparency is vital and the efforts this well-known herb and spice maker goes to, to ensure what you taste can be trusted.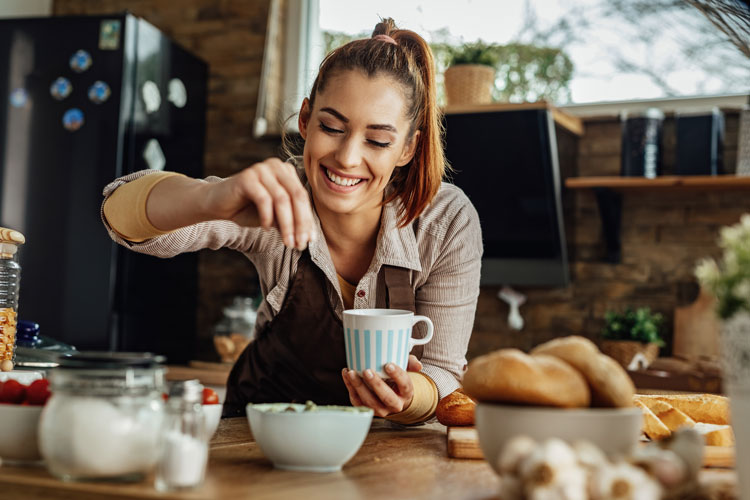 Consumers have become increasingly interested about what goes into their food and where it comes from – and this is influencing their purchasing decisions. A focus on the health and nutritional attributes of ingredients and an interest in sustainable sourcing, manufacture and distribution, are significant drivers in the demand for supply chain transparency.
The increasing concerns around authenticity, as well as the focus on food fraud prevention and the resilience of complex global supply chains is having a profound impact on the global food industry. The growing desire to scrutinise the quality and integrity of ingredients, and to fully understand their origin and journey, means companies like ours need to invest in and grow critical capabilities.
It is no secret that the herb and spice supply chain can pose many challenges impacting the quality and integrity of the product. That's why we are extremely proud of McCormick's relentless focus on quality from source to table, delivering an unmatched track record in safety and integrity. We capture this commitment with one of our five guiding principles – the 'Taste You TrustTM' – which demands transparency in what we do, make and say.
Demanding product integrity and driving for total transparency is in our DNA. The key to our success has been the exceptional relationships we build with farming communities. To date, we're working with over 16,000 farmers globally to help improve their livelihoods through more sustainable practices, improved quality, better use of technology and education on growing best practices. This is an integral part of our Purpose-Led-Performance and Sustainability initiative.
We work on-site with our suppliers and farmers to ensure our quality, safety and integrity standards are being continuously met. These intimate relationships across the supply chain enable us to procure materials with the full understanding of their history and quality. We also promote sustainable practices which benefit the farming communities.
By 2025 we aim to increase the resilience of 90 percent of smallholder farmers that grow our key iconic herbs and spices by helping them increase their skills and capacity, income, access to financial services, education, and nutrition and health.
While we are confident in our approach, we are far from complacent. As consumers rightly demand more information on supply chain transparency, we are seeing an explosion in models, tools and services that are embracing digital technology to meet this need.
We are exploring and adopting approaches that best serve our business as well as satisfying the direct need of the consumer. Increasing transparency will enable us to continuously improve our management practices to assure quality, safety and authenticity, and lead to increasingly effective approaches to material traceability.
We are improving our traditional approaches to supplier and ingredient quality management in an era of 'big integrity data'. This requires new skills and capabilities and for us to operate in a dynamic and agile manner. Perhaps most exciting is the application of advanced analytical detection and measurement techniques deployed across an increasingly transparent supply network. Using digital technology to connect, analyse and convert quality and traceability data into transparency insights and understanding, creates a compelling pathway to fulfilling our transparency vision.
On our journey to total transparency, and beyond the boundaries of supply chain management, we also consider optimising our approach to horizon scanning, to identify and monitor emerging factors that may challenge or enhance our actions. We are building on a very strong foundation. Horizon scanning and intelligence gathering practices have been at the heart of our work for many years, but we are embracing the opportunity to take this to another level.
Those of us working in the Quality and Regulatory organisations at McCormick feel blessed that our vision of total transparency is not ours alone; the enterprise shares this vision, and the specific partnership between supply chain, R&D, IT and quality experts crafts a clear way forward.