The flavour journey to sustainable chocolate
A champion of ethical and sustainable food businesses, Erik Bruun Bindslev looks at one US chocolate company's 150-year journey to sustainability and offers advice as to how others can head in the same direction, too.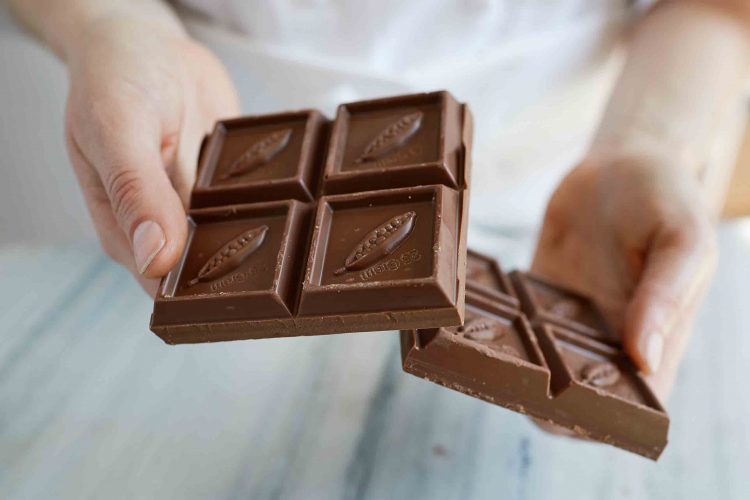 In the corporate world, sustainability can be a misused term, too often mistaken for 'box ticking' or a 'nice to have' chapter in the annual report. Yet customers are more concerned with the sustainability credentials of the businesses they support than ever, meaning it should also be a key concern for companies too. In 2016, the UK had a £81.3bn market for ethical products and services and according to not-for-profit consultancy Ethical Consumer, the sector grew by more than £40bn since 2008, with households spending an average of £1,263 on ethical goods in 2016.
In light of this obvious cultural shift in priorities, companies should view the subject of sustainability as simply acting responsibly as a business, aligned to the founders' and shareholders' personal values and aims. The Guittard family – founders of the 150-year old 'Guittard Chocolate Company' – makes no claim to be a perfect example of how to achieve sustainability in the cacao industry, but throughout the five generations of Guittard, they have led with purpose and personal ethics – which they feel is absolutely necessary for their survival and long-term relevance in the market place.
As a strategy and operational advisor, I feel well placed to spot a company with a rich and long heritage of 'doing things right'. It's a known fact that the older the company, the harder it is to change its modus operandi and, while this also the case for many of Guittard's European competitors, the company's combination of family ownership and 'can do' attitude has enabled it to adapt and stay relevant. One way in which they share their expertise is in leading by example in their operations: this includes maximising supply and manufacturing efficiencies, while continually working to reduce their environmental impact by reducing energy, water, and waste wherever possible.
One of Guittard's top priorities is working closely with the communities and those families from whom they purchase their beans
Guittard has often acted as a disruptor in the chocolate industry and with the recipe and manufacturing turn-around in the early '00s came renewed emphasis on the importance of existing generation-long partnerships up and down the value chain. Guittard has experienced transformative results from working closely with suppliers and customers.
As a result, when the market began to demand transparency in sourcing and certification it was relatively easy for the company to comply without disrupting their supply chain. These measures were nothing new to Guittard, where sustainability has been a direct result of nurturing quality.
Essentially, Guittard believes sustainability is the key to better chocolate. The finest chocolate begins with cocoa beans that are sourced from around the world for their quality and sustainability – if an ingredient is not sustainable then it can negatively impact consistency of the end product. At Guittard, they select single origin beans for their exclusive flavours and attributes, and customise blends and formulas to deliver a premium chocolate. They use superior, shade-grown cacao because the delicate pods are protected from excessive direct sunlight during ripening. This practice also preserves the jungle environment surrounding the crops.
Today, all Guittard chocolate sold in Europe is Fair Trade certified or comes from single origin farms where the premium far exceeds that of Fair Trade. In order to ensure sufficient scale and to broaden the impact, Guittard work with governments and local organisations in cocoa-producing countries to protect the diverse flavour profiles of cocoa. The approach is focused on raising awareness of the importance of increasing yields, while also prioritising genetic diversity, flavour and quality. With the support of The World Cocoa Foundation, USAID, and the Millennium Challenge Account, Guittard is leading programmes in Ghana, the Ivory Coast, Nigeria and Indonesia; working with breeders, extension agents, cooperatives and farmers; to drive flavours, value, and market access. The cocoa bean value chain is complex and unfair, so their main piece of advice is that companies must adopt a truly holistic approach in order to promote real change. High value creation can only happen if quality is the absolute focus throughout the whole process.
Guittard is also a founding member of the Heirloom Cacao Preservation Initiative, a partnership between The Fine Chocolate Industry Association and the USDA, supporting farmers' capacity to invest in growing high-quality cocoa. This initiative seeks to identify the finest flavour cacaos, link their flavours to genetics for natural reproduction, and preserve and propagate them now and for future generations – all while recognising and rewarding the growers who cultivate them.
But the bean is not the only ingredient in chocolate. All sugar that goes into Guittard's chocolate comes from sustainable sources of cane and all the soy lecithin has been replaced with sunflower lecithin. It's also a little known fact that most of the milk that goes into the milk chocolate varieties comes from a herd of grass-fed dairy cows in Northern California; a detail that is nowhere to be found in Guittard's marketing material yet is testament to the company's attitude toward sustainability as being a 'way of life'.
However, the US chocolate company maintains that creating chocolate sustainably is not just down to environmental factors. With a heritage built on close relationships with farmers and suppliers, and being a family-owned company itself, one of their top priorities is working closely with the communities and those families from whom they purchase their beans. It's about cultivating relationships and fair income generation for cocoa farmers. They focus on improving yields without compromising flavour.
Guittard beans come from small farms where generations of farmers have carried on the long tradition of growing flavourful beans for good quality chocolate. They work closely with cacao growers to develop desired flavour profiles in the beans; from managing the health of the delicate trees and refining harvesting techniques, to identifying optimal and consistent fermentation and drying processes.
As farmers and industry strive for higher yields and disease resistance, chocolate makers play a critical role in training and empowering cacao breeders in producing countries to recognise and protect their historic flavour profiles. Their goal is a quality end product, which they achieve by improving yields without compromising flavour.
However, chocolate makers are increasingly recognising their wider role in ensuring, not just sustainable, but responsible chocolate production. Guittard not only acknowledge the importance of facilitating fair income generation for cocoa farmers, but they also support child protection through their contributions to and active membership of the International Cocoa Initiative (ICI). This organisation promotes child protection in cocoa-growing communities at the local, national, and international levels. ICI develops programmes that educate and build awareness around child-labour mitigation and remediation.
To further improve their responsible production, Guittard are reducing their electric and gas consumption through innovative conservation and efficiency initiatives. They are working with their water utility and maintenance teams to reduce their water usage by 25 per cent, and working with their recycling partner, Recology, to reduce their waste to landfill by 30 per cent. Looking to the future, they are actively investigating various renewable energy options to further reduce their environmental footprint. Packing wise, they source Forest Stewardship Council (FSC) certified corrugate for their packaging materials when available.
Guittard's sustainability journey has proved that sustainability encompasses more than just ticking criteria boxes; it is a culture that is fostered throughout a company
Certifications, targets and objectives are an important part of a sustainable cocoa economy but it's important that confectionery companies don't see these as the only solution. Measuring and verifying practices is not only important for their own businesses, but the industry as a whole. Guittard and its customers' growing commitment to stringent third-party certifications contributes to positive change, but Guittard's sustainability journey has proven that sustainability encompasses more than just ticking criteria boxes; it is a culture that is fostered throughout a company. In order to capitalise on the hunger for ethical, sustainable products, companies – particularly confectionery companies – must be authentic and strive for improvement toward a sustainable, inclusive future that the customer can feel connected to.
Starting your own sustainability journey can be easier than you think. My top tips for confectionery companies wanting to work harder at sustainability would be to:
Prioritise your elements, and make them achievable and bite-sized for the organisation
Remember to describe and measure your journey – it will be important to measure results and perhaps even communicate them to your stakeholders.
What to do first:
Look at your organisation. Where do you have people and resources who can assist in 'carrying the torch' and lead those projects that will be important? Hire (external) or appoint (internal) a sustainable champion and empower that person with resources and access to the MD and board.
Look for help outside the organisation, including other businesses, consultants and certification organisations such as B-CORP, which has extensive experience from its members
Analyse your products. Work on your formulation, your supply chain, and your manufacturing. Identify efficacies through reducing waste, sourcing differently and better. Above all, consider opportunities for growth through products that deliver on sustainability. 
About the author
ERIK BRUUN BINDSLEV has built a reputation as one of the UK's leading food consultants working with owners and brands to craft strategies for expanding businesses. With particular expertise in building brands with ethics and sustainability at their core, Erik's consultancy, Merika, crafts successful long-term growth strategies and USPs that connect with the consumer.