Bombay Sapphire is leading the pack in gin innovation
In an interview with New Food's Editor, Bethan Grylls, Bombay Sapphire's Master Distiller Dr Anne Brock explains how the renowned drink has stood the test of time, and the exciting gin trends and innovations coming to market.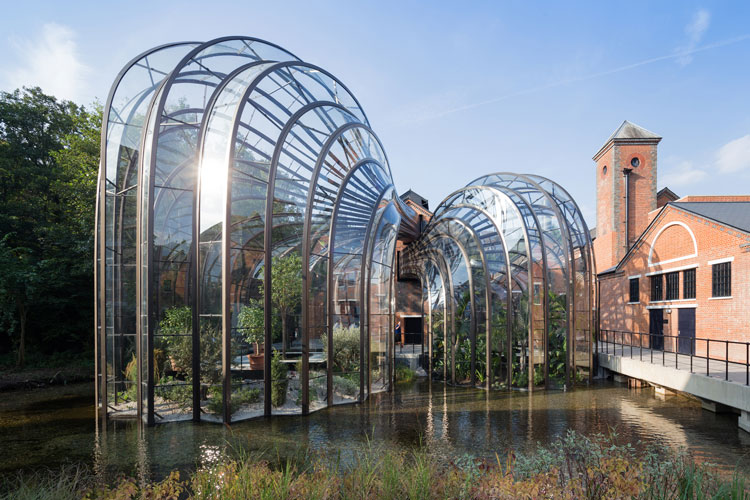 In the late '80s, the gin aisle was laden with green bottles. Among this emerald sea, Bombay Sapphire's distinctive blue bottled gin stood proud. Although it may not seem like a radical move today, back then it was a bold statement and a testament of the brand's nonconformist approach, still adopted today.
According to Dr Anne Brock, Bombay Sapphire's Master Distiller, it is this unique way of doing things that has allowed the company to enjoy longstanding success; and this intrepid thinking is employed throughout its entire company, including its gin production process.
Gin: the Bombay Sapphire way
Unlike many distilleries, where all the ingredients are mixed together at the bottom of the still and left to boil, Bombay Sapphire uses a technique known as 'vapour infusion'.
"We questioned whether these delicate ingredients would react well to such a harsh process [ie, boiling]," explained Dr Brock.
"Our botanicals don't actually touch the liquid. Instead, we place them in a basket (of sorts) over the still. As we boil the alcohol, the ethanol steam rises up and through the basket, picking up all of those flavours. It's still a form of extraction, but under very different conditions."
The distillery has a Master of Botanicals who deals with the botanicals supplier directly, rather than via a broker. "Having that connection is quite unique in the gin world," said Dr Brock.