How science and evidence can drive food safety changes
Rick Mumford, the FSA's Head of Science, Evidence & Research explains how a new research project is being used to help protect consumers from foodborne illnesses.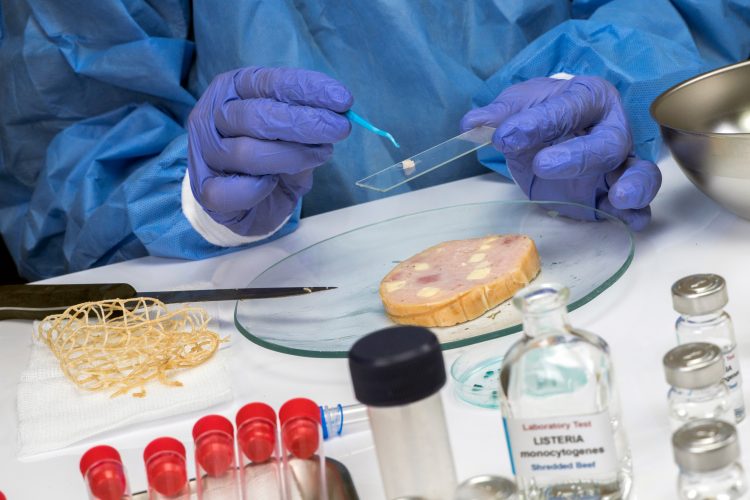 Since its inception, the Food Standards Agency (FSA) has been a science and evidence driven organisation. But what does this mean in practice when it comes to protecting the public?
A prime example of how we use science and evidence to make better policy decisions, with the ultimate aim of improving consumer protection, was launched earlier this year in a ground-breaking study into the impacts of foodborne illness in the UK.
Preventing foodborne illness has been a fundamental part of the FSA's mission for the last 20 years. By using our expertise, funding and influence, we help protect people and ensure and maintain trust in the food they eat.
Foodborne illness remains a serious challenge and this new research produced by FSA scientists and analysts, working alongside academic partners, provides us with the most comprehensive and robust evidence yet of the impact of unsafe food.
The new research was built upon a five-year study published in February into the extent of norovirus in food – a pathogen which causes vomiting and diarrhoea. This helped us revise our overall estimate of foodborne illness in the UK to 2.4 million cases per year, from the previous estimate of one million.
Understandably, these headline figures have captured widespread interest, however, the real value of this evidence goes far beyond measuring case numbers. Instead, for the first time, we can estimate the impact different illnesses have on people's lives as well as on the economy.
Societal burden of food illnesses  
A key part of tackling foodborne illnesses, like many public health challenges, is that we need to make the right choices. For the FSA, these choices often relate to what we prioritise and target when we develop new guidance or carry out risk assessments.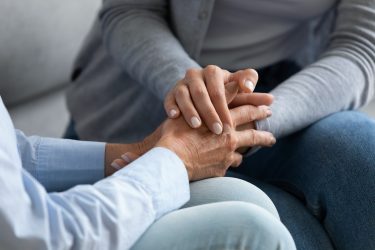 Having better information about the decisions we face, which is exactly what this research provides, will help to deliver better outcomes. The crucial element we didn't have before is the ability to measure the 'societal burden' that different foodborne illnesses can pose on a person's health and wellbeing.
This is vitally important as looking only at financial and economic costs, such as medical treatments and loss of earnings, is like comparing the size of icebergs based only on what appears above the surface.
By using a cutting-edge 'cost of illness' model, we were able to calculate what the non-financial impacts (for example, pain, grief and suffering) were on individuals, as well as changes to their quality and length of life.
The estimates for these human costs were – in part – developed from a study involving more than 4,000 people. Through this, we were able to produce monetised values to measure the impact of 13 different foodborne pathogens.
As a result, we now know that almost 80 percent of the total burden caused by foodborne illnesses can be attributed to suffering and related fatalities. We also have a completely new understanding of how different illnesses compare to each other, not just from the number of cases there are, but the suffering that each case is likely to cause. When it comes to protecting the public, this kind of information is invaluable.
What impact will this research have?
This new model provides a number of benefits to the way we assess different risks to the public's health. Firstly, it will allow us to ens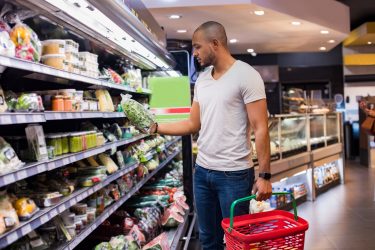 ure effective prioritisation for how we tackle different foodborne illnesses and that it is done in an open and transparent way.
It provides a much more detailed and comparable picture of the impact of different illnesses, taking into account their severity and whether they have longer term health implications.
As an example, if we were to assess two different foodborne diseases to find out which poses the greatest risk to the public, we can now compare the economic impacts (eg medical costs, individual expenses, lost earnings and school absence), as well as the non-economic ones (eg pain, suffering or grief) that it could cause.
While there are only an estimated 162 cases of Listeria monocytogenes per year in the UK, because of the high fatality rate, we have always recognised the impact in 'human terms'. It still results in the biggest impact on quality and quantity of life, and almost all of this burden falls on the individuals who suffer from it and grief of those close to them.
In contrast, foodborne norovirus causes an estimated 383,000 cases per year and has a far larger economic impact. But thanks to this work, we also know that there is a significant burden caused by those who suffer from the illness. As a result, we believe the overall burden to the UK caused by foodborne norovirus is 800 times greater than Listeria monocytogenes, and is the biggest known cause of economic and human suffering attributed to a foodborne illness
This evidence marks a significant step forward in our work to tackle such illnesses and delivery of this evidence is due to the efforts of a hardworking multi-disciplinary team across the FSA's science and analytics departments, as well as other partners..
Countries such as New Zealand and Australia are now following our lead in developing this kind of model, and our research has been published and made available to others.
It is hoped that with innovative approaches in how we make critical food safety choices, we are arming ourselves with the appropriate tools to enable good decision-making which will protect consumers.
About the author
Rick Mumford is the Head of Science, Evidence & Research at the FSA, where he leads a multi-disciplinary team of over 90 scientists, analysts and social researchers, providing expert risk assessment and evidence to help ensure the safety and integrity of food.          
A plant virologist by training, he has over 20 years' experience as a leading applied scientist and is an author on more than 75 publications.
He is also a visiting Professor of Practice at Newcastle University and a fellow of the Royal Society of Biology.
Related organisations
Related regions