Campylobacter levels in British chicken – the results are in
The UK Food Standards Agency (FSA) has published its final Year 4 report on campylobacter spp. in UK-produced whole fresh chicken, finding a stark contrast between levels of retailer.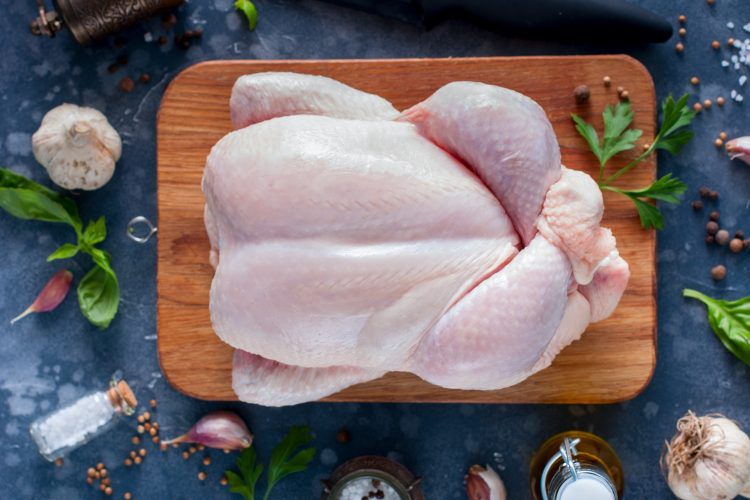 Given the alarming levels of gastroenteritis suffered in the developed world – it is estimated that there are in excess of half a million cases and 80,000 general practitioner consultations annually in the UK – it was decided that preventive action was needed. Campylobacter is the biggest cause of this illness and it was identified that undercooked poultry was likely to be the main vehicle for infection. 
Five years ago, FSA and industry decided to reduce levels of the pathogen in chicken meat and a target was set to reduce the percentage of chickens produced in UK poultry slaughterhouses that are contaminated with >1,000 colony forming units (cfu) per gram (considered highly contaminated), to seven percent or less at retail level.
The study, which assessed campylobacter levels on both the chicken neck skin and outside of the packaging, began in 2014 and was conducted by Public Health England (PHE).
Samples were taken on a quarterly basis and testing was performed by four laboratory sites: three Public Health England (PHE) laboratories and one laboratory in Northern Ireland (Agri-Food & Biosciences Institute, Belfast). Retailers were sampled evenly with their share of free-range and organic chickens taken into account.
The FSA's newly published findings indicate that overall, campylobacter spp. levels have reduced significantly in chickens sold in larger retailers. However, there remains persistent higher levels of the pathogen in chicken sold at smaller retailers, butchers and independents. There appears to be no correlation with birds given greater range, ie, organic and free-range birds, nor with the size of the animals tested.
Chickens from smaller retail shops were tested for an entire year, between August 2017 and July 2018, while the nine largest retailers carried out their own testing after the first quarter, and are independently publishing their results.
Campylobacter spp. were detected in 75 percent of chicken skin samples from the smaller retailers and 15 percent of samples had counts above 1,000 cfu per gram of chicken skin. This was far higher than the target 7 percent for this highly contaminated category.
Rebecca Sudworth, Director of Policy at the Food Standards Agency, however is not concerned. She said:
"Retailers have achieved significant reductions in levels of campylobacter contamination since the retail chicken survey began in 2014. The FSA will continue to engage with industry and particularly smaller retailers, butchers and independents to build on this progress."
Fresh chicken is considered safe to eat, provided it is handled correctly and cooked thoroughly. Advice has been issued by the FSA and can be found here.