European salmonella outbreak linked to cucumbers hits UK hardest
Authorities say there will likely be a resurgence of cases in early 2019.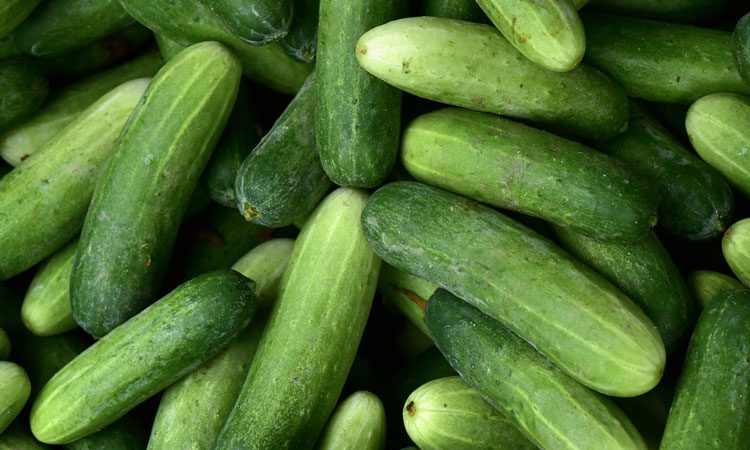 PERSISTENT PROBLEM: The outbreak has historical cases going back as far as 2014
An outbreak of salmonella that has been linked to cucumber in ready-to-eat food has sickened nearly 150 people, hitting the United Kingdom by far the hardest.
Five countries have so far this year reported cases of the illness caused by the same strain of Salmonella enterica. The United Kingdom has had 88 per cent of cases with 129, followed by Finland with 15, then Germany, Denmark and Ireland with one case each.
The European Centre for Disease Control (ECDC) and the European Food Safety Authority (EFSA) have identified ready-to-eat meals containing cucumbers as a possible source, but warned as of July 26 it had not been possible to identify the point where contamination occurred. 
In a joint report the two European agencies said: At present, there is insufficient epidemiological information available on the consumption of contaminated products by humans to support the microbiological evidence provided by the isolation of the outbreak strain in
food.
"The epidemiological investigations in the other affected countries did not generate any strong hypothesis about the vehicle or source of infection.
"Although the cucumbers used in all final contaminated products originated from Spain for a limited period (from November 2017 to April 2018), no connection between supply chains was identified: primary producers of cucumbers were different (producers A and B), and cucumbers were delivered to different processing companies through different distributors in the United Kingdom.
"The laboratory results for Salmonella in all cucumber samples, taken either at primary production level in Spain or during distribution to/within UK, were negative."
The outbreak includes 25 historical cases from 2014 until January 2017. The lack of a clear contamination source led the agencies to conclude it is likely new victims will emerge in early 2019, as has happened in previous years.