Kellogg's cereal causes salmonella outbreak in 33 U.S. states
The ages of those infected range from 95 to less than one year old.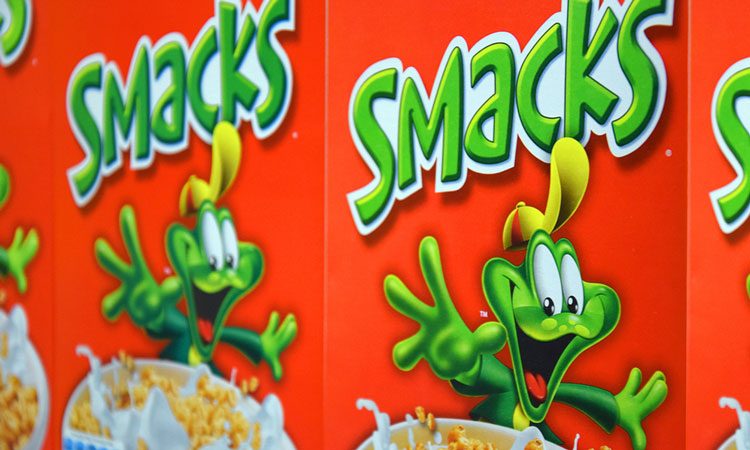 RECALLED: No deaths have been reported in the outbreak
American consumers are being advised to throw away boxes of a brand of Kellogg's cereal after an outbreak of salmonella infected 100 people.
Boxes of Kellogg's Honey Smacks have been recalled by the company over the episode which was announced by the Centers for Disease Control and Prevention (CDC) at the beginning of June.
Since the first case was reported, 100 people in 33 states have become unwell from the strain of Salmonella Mbandaka. Of these infections, nearly a third have resulted in hospitalisation.
The CDC has advised consumers not to eat any Honey Smacks cereal, regardless of package size or best-by date. People began getting ill on March 3, and range from children younger than a year old to 95, with a median age of 57. 
The brand was identified as a probable source after 55 of the 65 sufferers interviewed (85 per cent) reported eating cold cereal, with 66 per cent saying they had eaten Kellogg's Honey Smacks specifically.  
In its statement about the outbreak, the CDC said: "Health officials in several states collected Kellogg's Honey Smacks cereal from retail locations and ill people's homes for testing. Laboratory testing identified the outbreak strain of Salmonella Mbandaka in a sample of unopened Kellogg's Honey Smacks cereal collected from a retail location in California.
"Laboratory testing also identified the outbreak strain in samples of leftover Kellogg's Honey Smacks cereal collected from the homes of ill people in Montana, New York, and Utah.
"The Kellogg Company recalled all Honey Smacks products that were on the market within the cereal's one-year shelf-life. However, Honey Smacks products with earlier dates could also potentially be contaminated."
Though the outbreak primarily affects U.S. circulation, there has been limited distribution in Costa Rica, Guatemala, Mexico, the Caribbean, Guam, Tahiti and Saipan.
Related topics
Related organisations
Related regions