Macron takes aim at Lactalis over baby formula contamination
As Lactalis allegedly faces hundreds of lawsuits over a salmonella outbreak at the end of 2017, the President of France has reassured the European community that French products are safe.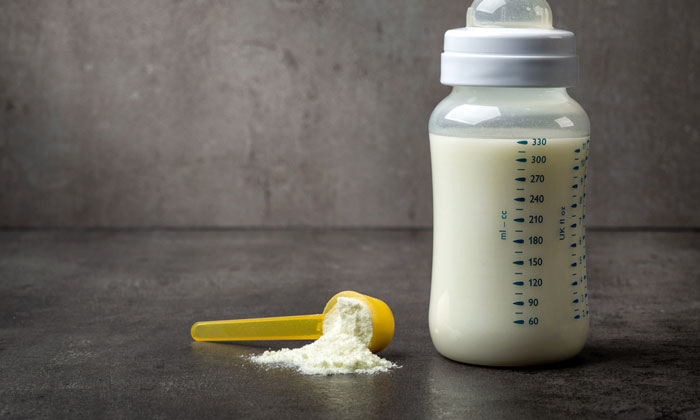 CONTAMINATED: The outbreak was traced back to a facility in Craon, North-West France
French President Emmanuel Macron has hit out at dairy company Lactalis over a contamination scandal that saw at least 20 infants come down with salmonella.
Speaking at a press conference in Rome on Thursday, January 11, the head of state said that sanctions would be taken if it turned out that the dairy giant's 'unacceptable' practices leading up to the baby formula-contamination episode warranted them. But he reassured the audience that "food security of all French and European citizens is a priority that must be guaranteed at the highest levels," and that the French state could ensure that security.
The President said he had asked the Minister of Economy (Bruno Mayor) to convene relevant stakeholders in a meeting and there would be "no tolerance" in dispensing sanctions should they be required.
Since Macron's speech in Rome, an interview has been released in the French weekly Le Journal du Dimanche in which Emmanuel Besnier, the President of Lactalis, said that the company would compensate families affected by the salmonella outbreak sparked by contaminated products originating in one of its North-West France factories. His words came after Lactalis issued its third product recall in a month.
At the beginning December, the first recalls were made in a growing salmonella outbreak scandal centred around a site in Craon. The French Government announced that 20 infants under the age of six had come down with salmonella. Since then, more families have come forward and the company, which is one of the world's biggest dairy producers, has extended its recall to 83 different countries and involved 12 million tins of baby milk. Originally, this just affected products issued from a facility in Craon after February last year. In the latest development, Lactalis have extended this to disregard the date of production.
Quentin Guillemain, the head of an association of outbreak victims' families, has claimed that hundreds of lawsuits have been filed against the dairy company.