Baby milk recalled worldwide after salmonella scare
Britain and China are among the countries affected by an international recall of milk formula traced back to a drying tower in northwest France.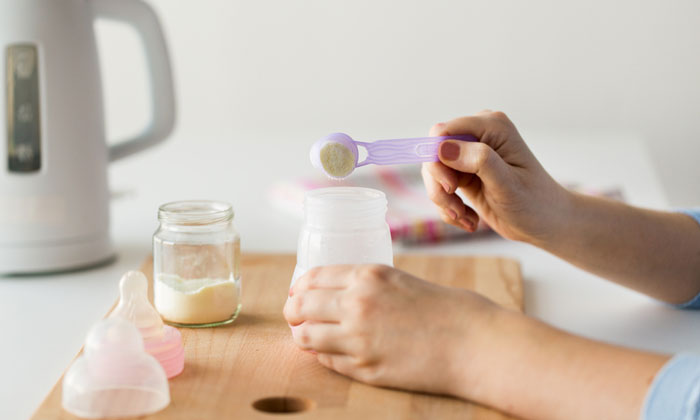 POWDERED TROUBLE: Since the investigation began, five more children became ill from Lactalis products
Baby formula in several countries is being taken off shelves after 20 infants came down with Salmonella in France.
French authorities announced an investigation of Lactalis products last week after reports came in of 20 children under six months old from 12 regions across the country infected with Salmonella Agona. 
Lactalis, one of the world's biggest dairy producers, recalled a wide array of products in response.
Yesterday, Bruno Le Maire, Minister of Economy and Finance, issued a statement saying that because the measures taken by the company were not likely to control the risk of contamination, there would be a legal suspension of marketing and export in addition to the recall of several products that had come out of the Lactalis site in Craon where the infection supposedly originated.
The first results of the investigations conducted by Santé Publique France, in conjunction with the Directorate-General for Competition, Consumer Affairs and Fraud Control (DGCCRF) to identify the foods affected by the contamination, show that the 13 children whose families have been questioned to date have all consumed infant formula milk from products developed between mid-July and end of November on the same site in northwest France. The recall affects any products likely to have originated from that site since February.
Lactalis' baby formula branch works under the Milumel, Picot and Celi brands. A full list of the recalled products provided by the DGCCRF, can be found here.
Nearly 7,000 tonnes of the company's formula may have been contaminated but according to AFP, Lactalis can't determine how much is still on the market, has been consumed or is in stock.
The company presides over vast dairy empire. In the UK, their portfolio of brands includes President, Galbani and Seriously Strong.
Salmonella is one of the lead causes of food poisoning worldwide and in young children and the elderly can be extremely serious, even fatal.
Related organisations
Related people