Northern Irish food and agricultural research projects awarded £2 million
Several food and agricultural research projects in Norther Ireland have been awarded nearly £2 million in funding between them. The research projects all focus on improving food safety, security and transparency right through the system. They include Food Fortress, a scheme investigating an effective surveillance system for detecting and preventing contamination in Northern Irish dairy […]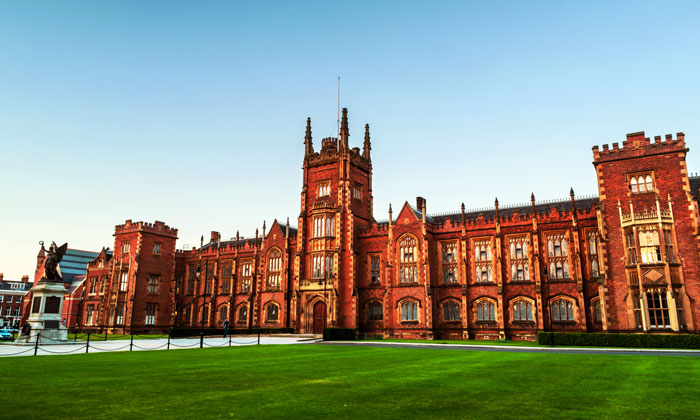 BREAKTHROUGH FUNDING: The Institute for Global Food Security (IGFS) is based at Queen's University Belfast
Several food and agricultural research projects in Norther Ireland have been awarded nearly £2 million in funding between them.
The research projects all focus on improving food safety, security and transparency right through the system. They include Food Fortress, a scheme investigating an effective surveillance system for detecting and preventing contamination in Northern Irish dairy as well as tracing and tracking poultry and pork. It is being led by Professor Chris Elliot, IGFS Co-Founder and Pro-Vice-Chancellor at Queen's University where IGFS is based.
Along with Food Futures, a project geared at developing a metric for sustainability in the food system, it will receive a share of the £2 million grant over the next three years. 
These projects have received the backing through Agri Food Quest, the collaboration between IGFS, Ulster University and the Agri-Food and AFBI, funded by Invest NI.
A further 11 IGFS projects have been awarded almost 1 million Euro of funding through EIT Food, the 'knowledge innovation community' (KIC) of 50 research organisations, industrial partners and government bodies across Europe.
Speaking on the Queen's University Belfast website, Professor Nigel Scollan, Director of IGFS, said the future of NI's agri-food industry depended on research that was tailored to meet the needs of society and consumers.
He said: "This investment is a perfect example of what happens when leading research is twinned with the best of our local industry. The fact that IGFS has attracted this investment for so many projects in one go demonstrates the pioneering quality of the Institute – many of these projects are based on world-leading research – that can underpin the quality of our local produce."
Mr Stephane Durand, Agri Food Quest Manager said the greenlighting of the academia-industry collaborations demonstrated a high level of innovation and creativity within the Northern Ireland agri-food industry, coupled with research excellence. He said: "Agri-Food Quest is delighted to award these flagship projects and shows that the level of collaboration between the food industry and academic scientists is going from strength to strength. It underpins the commitment from the agri-food industry to drive excellence through research and innovation."