Expert Focus: Prof Chris Elliott, Queen's University Belfast
Posted: 3 March 2016 | Stephanie Anthony, Editor, New Food | No comments yet
We look at the work of Prof Chris Elliott, Queen's University Belfast. Chris will be discussing food fraud in the New Food webinar "Addressing complex and critical food integrity issues using the latest analytical technologies"…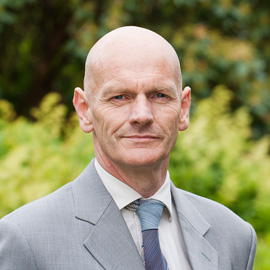 Professor Christopher Elliott, Professor of Food Safety and Director of the Institute for Global Food Security, Queen's University Belfast
Since 1986 Chris has been active in research related to veterinary drug residue analysis and specialised in using immunochemical based screening technologies. He is also the Director of the ASSET Technology Centre. This centre of excellence was set up in 2009, and has established multiple collaborations with technology providers across the world.
Chris is currently the Director of the Institute for Global Food Security; he led the UK government's independent review of food systems following the 2013 Horsemeat scandal.
When horsemeat was discovered in a number of ground beef samples taken from Irish and British processors and supermarkets in January of 2013, it ignited a scandal across Europe. 
Food globalisation
Chris explained "we now eat food and we don't know quite often what it is and we don't know where it comes from.  Supply chains have become very complex.  The competitive nature of the food business means that operators work on very small profit margins and corners are being cut – there's no doubt about it – in relation to safety, quality and integrity."
The review focused on consumer confidence in the authenticity of all food products and any weaknesses in food supply networks which could have implications for food safety and public health. It looked into the causes of the systemic failure that enabled the horsemeat fraud, the roles and responsibilities of businesses throughout the food supply chain to consumers and how to support consumer confidence.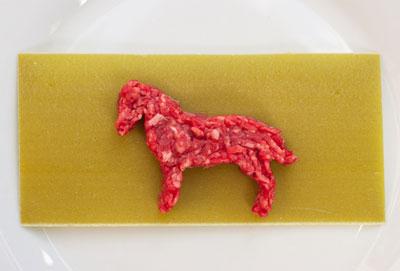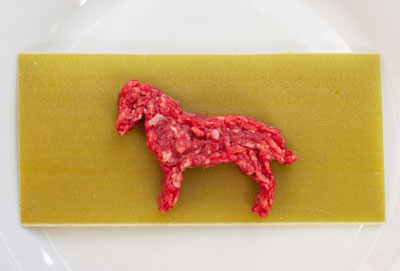 "Our approach was to try to identify the contamination in the food supply chain as early as possible. We work very closely with industries to look at their supply chains so that whenever they put materials into the food supply chain themselves they can have a high degree of confidence that they are not contaminated."
Our role is to provide "the unbiased opinion," said Elliott – "the governmental agencies have one particular line they follow, and the food companies are following something completely different. We are really sitting in the middle and trying to listen to what everybody says."
The ability to provide safer food for consumers by the use of state-of-the-art monitoring tools is a major research driver. The power of these tools has helped to increase food safety while reducing the need to use out of date animal based bioassays.
More recently the concept of effect based bioanalysis has emerged as an important research theme. The ability to measure effect based proteomic and metabolomic biomarkers indicating exposure (animals and humans) to toxic compounds is a major research driver.  
Progress since the horsemeat scandal
"I have retained quite a bit of contact with many areas of the food industry who are working towards trying to understand their vulnerability to food fraud and develop measures to prevent their exposure to it. The food industry itself has set up a number of important mechanisms for sharing information on suspected food fraud that simply would not have happened before the horsemeat scandal."
In Chris' opinion "the issue is being taken a lot more seriously and this is without doubt the correct approach."
National Food Crime Unit
"On the government front, there's now the cross-government working group on food integrity and food crime," said Chris, "The National Food Crime Unit is now also operational and lead by a well-respected former senior police officer."
However, Chris warns "we still have a major challenge ahead. Without the necessary level of vigilance, without the necessary level of resourcing, without a continued change in the culture of the UK food industry and our government's reaffirmation that they will protect our citizens from food criminals something like Horsegate may happen again."
Chris will be participating in a New Food webinar this month on "Addressing complex and critical food integrity issues using the latest analytical technologies", which will be broadcasted live on the 18th March and is sponsored by Waters. For further details please follow the link.