New rules for high-temperature cooking chemical to come in next year
Starting in April 2018, food businesses throughout Europe will have to take steps to cut down on acrylamide – a carcinogenic chemical produced by food in high temperatures.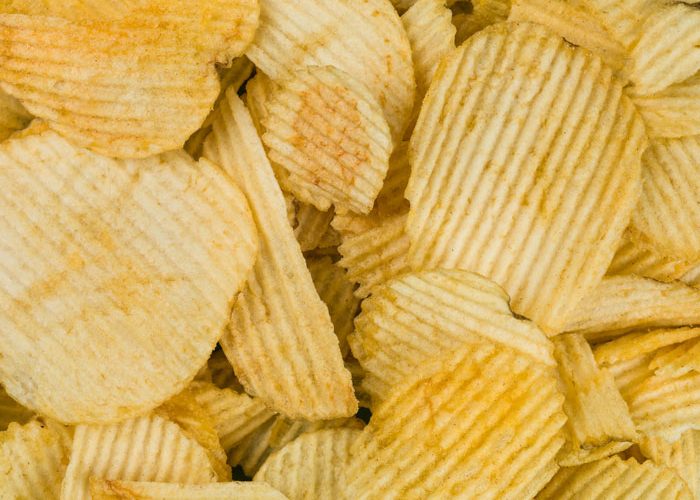 GOING PALE: One of the sources of acrylamide is overcooked potato crisps so consumers may be expecting a paler snack in future
The European Commission voted to introduce measures to tackle acrylamide in July, pending confirmation from the European Parliament and the European Council. It has now announced that both of those bodies have signed off and new legislation has been published to come into effect in spring.
Acrylamide was first discovered in foods as recently as 2002. It forms naturally during high-temperature cooking and processing. This includes frying, roasting and baking, particularly in potato-based products and cereal-based products, according the the Food Standards Agency (FSA). 
Also found in cigarette smoke, it is a known carcinogen in animals from studies. However, the effect it has in the human diet is as yet not fully understood though most scientists agree that the potential does exist for it to cause cancer in humans.
The European Food Safety Authority (EFSA) confirmed in 2015 that acrylamide is a carcinogenic substance and that current levels of dietary exposure to acrylamide indicate a concern with respect to the carcinogenic effects.
It is not possible to eliminate acrylamide from foods, but actions can be taken to try and ensure that acrylamide levels are as low as reasonably achievable.
The legislation the European Commission has put in place describes practical measures based upon best practice guidance developed by the food industry to mitigate acrylamide formation in a range of foods. The Food Standards Agency (FSA) and Food Standards Scotland are working with the British Hospitality Association and other key stakeholders to develop simple guidance which will help the catering and food service sectors comply with new rules.
At the time the commission first announced the measures on July 19, the Commissioner for Health and Food Safety, Vytenis Andriukaitis, said: "Today we took an important step in protecting the health and well-being of citizens. The new regulation will not only help to reduce the presence of this carcinogenic substance but also will help raise awareness on how to avoid the exposure to it that oftentimes comes from home-cooking."
The FSA's advice and more information about the chemical can be found by clicking here.