World-first project sets out to give polystyrene fish boxes a fresh lease on life
A consortium of companies has been granted EU funding to carry out a project that will turn used polystyrene fish boxes into yoghurt pots.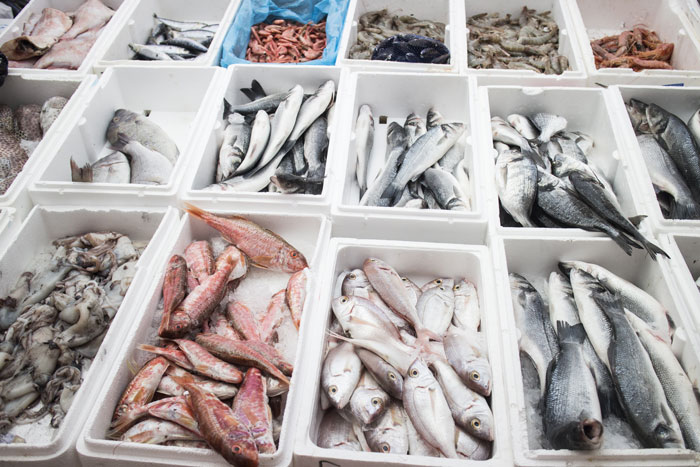 FISHY BUSINESS: The project sets out to turn recycling polystyrene fish boxes into an economically viable operation.
Boxes of expanded polystyrene (EPS) may today be choking landfills but soon they will be given a second chance at life as food-contact containers, if an EU funded project is successful.
The project, EPS-SURE, is a collaboration between five Spanish organisations. It sets out to turn the waste material into a valuable resource in an environmentally friendly and economical way.
EPS is widely used as a container to transport and store fresh fish because of its properties as a thermal insulator. But it is also something of an environmental menace. Most containers end up packing landfills throughout Europe as it is often difficult and expensive to recycle.
EPS-SURE wants to find a way to ease the load on European landfills by proving it is possible to turn the polystyrene into a product fit for food-contact packaging – namely, yoghurt containers. To that end, it has now won the support of the European Commission within the framework of its LIFE programme and forms part of the EU's Circular Economy strategy.
The EPS SURE project will be developed in Spain at a plant owned by Total Petrochemicals Iberica, one of the partner companies. Once the results prove transferable and can be replicated, it is planned to be rolled out in other European countries.
Scientists behind the project hope that it will reduce the dumping of EPS boxes in Europe by as much as 80 per cent.
Cicloplast, the Asociación Nacional de Poliestireno Expandido (the National Association of Expanded Polystyrene, or ANAPE), El Corte Ingles and Coexpan are all joining Total Petrochemicals in carrying out the work.
Teresa Martínez, General Director of Cicloplast, coordinator of the project, said: "The project is a clear example of the true Circular Economy of Plastics, turning plastic waste into a new resource, showing a concrete application of high added value for a waste that today is wasted in landfill ".
Raquel López, Director of ANAPE added: " EPS fish boxes are 100% recyclable, but in the commercial flow due to their difficulty in transportation, they are not valued correctly. This project will demonstrate that there are final applications of great added value that will make the management of this waste profitable and its result will be key to accelerate the increase in recycling."