Man jailed for contaminating food products destined for Nando's
A factory worker has been jailed for contaminating food prepared for Nando's with metal rings pulls, plastic bags and rubber gloves.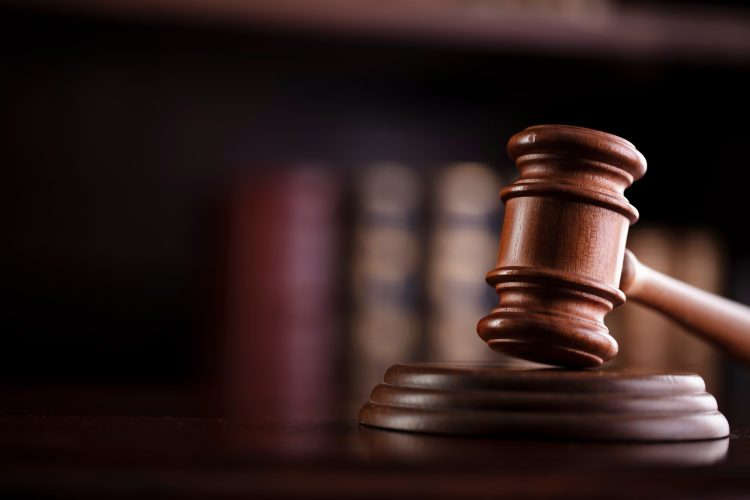 A man has been jailed for three years for contaminating food in a factory that was being prepared for poplar restaurant chain Nando's, reports have revealed.
Garry Jones, a factory worker who was employed at a Worcestershire food manufacturing company, was found to have put metal ring pulls, rubber gloves and plastic bags in various food items.
The BBC has reported that Jones "knowingly and maliciously" contaminated the products, with Jones admitting to adding the aforementioned foreign objects to products including hummus and salad dressings.
Jones worked at Harvey & Brockless Fine Food Company, a food manufacturing firm based in Evesham, England, that supplies food to the likes to Nando's and The Ivy Group.
The Crown Prosecution Service (CPS) has revealed that Jones plead guilty to contaminating the goods that are supplied to Nando's but made it clear that "none of these goods ever reached customers".
Jones reportedly worked as a 'picker' on the late shift while working at the factory, with a responsibility of gathering all ingredients necessary for the next day's cooking. CPS has explained that CCTV footage displayed Jones "deliberately tampering with tubs of hummus and salad dressings when he was alone".
As of 28 October 2022, the manufacturing firm was informed that "dozens of their products had been contaminated".
"Following an internal investigation of the affected products, which found other boxes had also been tampered with, the firm determined an employee must have been behind the contamination and the police were contacted," explained CPS.
To test product safety, Harvey & Brockless' reportedly analyse products using a metal detector before leaving the kitchen area, something CPS says means that the products "could not have been tampered with during the production process and must have been contaminated in the storage area of the factory".
In addition, CCTV footage revealed that Jones had been "mixing an unknown substance into raw ingredients that were to be prepared for production the following day".
Fast forward to 10 November 2022, Jones was arrested and questioned by West Midlands Police. When interviewed by police, Jones' admitted to "combining fish sauce with soy sauce on one occasion".
Commenting on the case, Mehree Kamranfar, Senior Crown Prosecutor for CPS West Midlands, said: "This was an extremely disturbing case that could have had far-reaching implications had the defendant not been caught.
"Jones knowingly and maliciously contaminated food products that were going to be distributed to some of the most popular high street restaurants across the country. The cross-contamination caused alarm both within the company and externally, as Jones's utter disregard, particularly in mixing fish sauce with raw ingredients, could have threatened serious harm to those with allergies.
"In addition, sabotaging the food products supplied by Harvey & Brockless not only cost the firm thousands of pounds, it also threatened to destroy the company's reputation," continued Kamranfar.
Kamranfar went on to say that, "when faced with overwhelming evidence presented by the prosecution team", Jones pled guilty to both charges. He also admitted to a separate charge of burglary.
"I want to thank West Midlands Police and the prosecution team for building the strongest possible case, which saw him convicted and today sentenced," Kamranfar continued. 
On 3 October 2023, after a hearing at Worcester Crown Court, Jones was sentenced to 42 months imprisonment.
Sharing his stance on the case, Chris Elliott, Professor at Queen's University Belfast, said: "Thankfully such incidents are very rare but on rare occasions have caused severe public health issues and massive reputational damage to the businesses where a rouge employee has tampered with food.
"Many businesses protect themselves and their customers by implementing Threat Assessment and Critical Control Points (TACCP). This includes undertaking risk assessments and then developing mitigation plans against the risks identified.
Elliott has "strongly advised" businesses to implement TACCP, even if these incidents are rare.
"It only takes one rouge to cause severe problems," concluded Elliott.
Harvey & Brockless Fine Food Company and Nando's has been approached for a comment.