UK labelled "toxic poster child of Europe" by pesticide campaigners
Campaigners have branded the UK as the "toxic poster child of Europe" after the UK government fails to ban numerous "highly hazardous pesticides".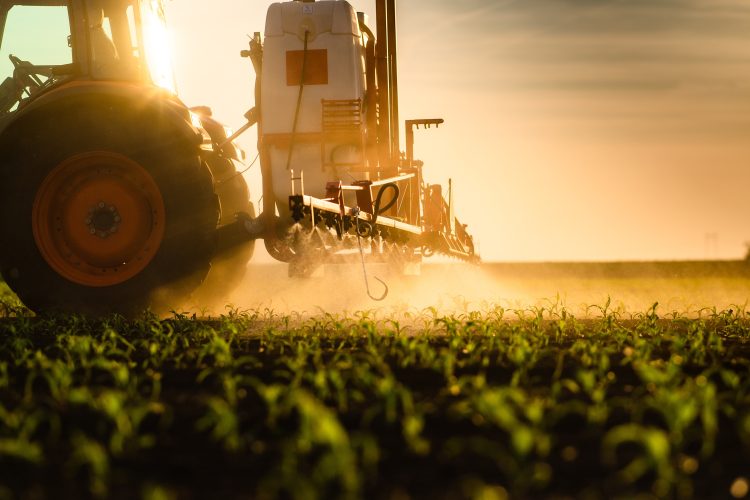 According to latest reports, the UK Government has chosen not to prohibit the use 36 pesticides that are currently banned in the European Union (EU).
This decision has driven campaigners from Pesticide Action Network UK (PAN) to brand the UK as the "toxic poster child of Europe", with Nick Mole, Policy Officer at PAN UK expressing his frustrations in a statement.
"The government has repeatedly promised that our environmental standards won't slip post-Brexit. And yet here we are, less than four years later, and already we're seeing our standards fall far behind those of the EU," said Mole.
"With UK bees and other pollinators in decline, and our waters never more polluted, now is the time to be taking steps to protect nature. Instead, the government is choosing to expose British wildlife to an ever-more toxic soup of chemicals."
The World Wild Fund for Nature (WWF) has found that, on average the geographic range of bees and hoverfly species declined by a quarter in the east of England – equivalent to a loss of 11 species from each 1km square. What's more, Surfers Against Sewage notes that the UK is "consistently ranked as one of the worst countries in Europe for water quality" and, in 2022, it reports there were over 389,000 discharges of untreated sewage into UK rivers, totalling "over 2.4 million hours of pollution".
The so called "toxic soup of chemicals" that Mole is referring to involved 36 pesticides that are available for use in the UK but are banned in EU countries. Of the 36, 13 are reportedly considered "Highly Hazardous Pesticides" a United Nations (UN) concept used to identify the most harmful chemicals.
Four in this list are allegedly "highly toxic to bees", meanwhile one "contaminates water" and another is "highly toxic to aquatic organisms", according to PAN UK.
"These thirteen hazardous pesticides will now be in use in the UK for between two and five years longer than in EU countries," PAN UK explained.
According to reports from The Guardian, "emergency authorisation" has been given by the UK government each year following Brexit to permit the use of a neonicotinoid that is "highly toxic to bees". However in the EU has decided to ban emergency use of the same chemicals.
Mole went on to note that the UK Government "promised to drive a reduction in pesticide use back in 2018 and yet we're still waiting for them to take action".
He believes there is now an "emerging gap" between UK and EU pesticide standards which is "incredibly concerning for our human health and environmental protections, but also for the future of UK agriculture as our standards fall further and further behind those of our largest trading partner".
Mole also drew on the problem that UK food exports containing pesticides that EU countries are not permitted to use are "likely to be rejected", which could cause fragmentation in the supply chain.
"UK food exports containing pesticides that EU growers aren't allowed to use, are likely to be rejected. Given that the EU still accounts for around 60 percent of UK agricultural exports, the impact on farmers could be devastating."
Speaking on the matter, Chris Elliott, Professor of Food Safety at Queen's University Belfast, said: I think there are several 'big ticket items' here. The first is the regulatory divergence from EU food safety standards, this is something we were all promised that would not happen and is likely to be the start of even more worrying government decisions.
"The second is that this will prove an absolute minefield for food exports from the UK going forward. The potential for British products to be banned due to pesticide issues could be a financial and reputational disaster for the industry," continued Elliott.
Going forward, PAN UK has called on the UK Government to, at a minimum, "keep pace with EU pesticide standards and to not allow existing UK standards to fall any further". It has also urged government activate measures such as pesticide reduction targets, end pesticide use in towns and cities and to strengthen the package of state support available to farmers to help them reduce their dependence on agrochemicals, all of which it views as being "long-delayed measures".