Price of rice reaches 15 year high in Asia, reports claim
According to reports, rice prices have reached a 15 year high in Asia in the midst of weather and exportation concerns.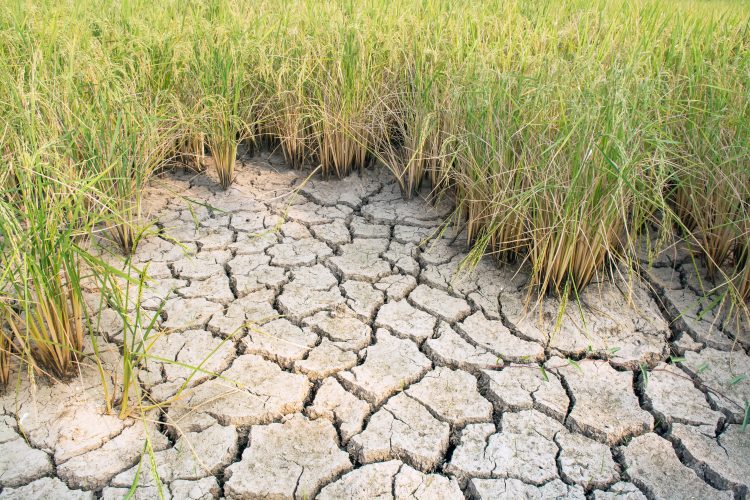 According to reports, the price of rice in Asia has reached a 15 year high, with the Thai Rice Exporters Association highlighting significant price increases for various types of rice in recent months.
Statista data has revealed that, in the 2021/2022 crop year, about 520 million metric tones of rice was consumed over the world. However with the prices of different varieties of the staple food significantly increasing, many may be wondering what is to blame for the inflation.
According to Bangkok Post, reasons for the price hikes can be linked to "export curbs and dry weather in Thailand". Recently, Professor Chris Elliot wrote and article for New Food titled "Are rice shortages on the horizon?" where he examined the impact of the Indian rice export ban.
Now, CNBC has reported that Thailand rice farmers have been urged "to plant less of the crop to save water". In addition to this, CNBC has claimed that the Office of the National Water Resources (ONWR) as encouraged the Thailand's rice farmers to "[plant] crops that use less water" which "can be harvested quickly" as the country faces a period of less rainfall.
Rice prices in Asia have increased significantly, with the Thai Rice Exporters Association noting that Thai Jasmine Rice (Thai Fragrant Rice) has increased from 662 US dollars per metric ton on 5 July 2023 to 796 US dollars per metric ton on 16 August 2023.
But it isn't just one rice variety that has been subject to price increases. In fact, the Thai Rice Exporters Association has White Rice 5 percent has increased from 535 US dollars per metric ton to 648 US dollars per metric ton between 5 July and 16 August 2023. Meanwhile, the popular variety White Broken Rice (A.1 Super) has increased from 438 to 489 US dollars per metric ton in the same time period. To view the full list of rice price increases, click here.
However, with the Bangkok Post stating that "cumulative rainfall in the key central growing region is 40 percent below normal", it is uncertain when rice farmers will return to their typical practices when it comes to growing and exporting rice crops.
Sharing his stance on the reasoning behind the Asian rice inflation, Professor Chris Elliott said: "This [news] is based on recent announcement from India that they are reducing exports of rice due to reduced crop levels caused by adverse weather. The government wants to ensure there is sufficient supply for local demand.
"Sourcing sufficient rice is getting much more difficult and the industry is having to pay much higher prices. This will in turn cause price rises for many rice based products in the UK. It is also likely to mean that some companies may beside to import rice of a lower quality than previously. The potential for fraud is very high for rice now based on the supply issues," continued Elliott.
Looking at the potential impacts of this inflation, Elliot went on to state: "This is likely to be a long-term shift in rice prices. Weather changes will continue to disrupt production, especially in South-East Asia."
It is likely that the whole food industry will be paying attention to both the rice inflation statistics, shortage concerns and how this might impact global food security. With countries in Asia making up some of the leading exporters of rice, including India (the world's largest rice exporting country according to the US Department of Agriculture), as well as Thailand, Vietnam and Pakistan, the food sector will undoubtedly be keeping track of any weather and export developments in Asia in the coming months.
New Food will keep its readers updated on any further developments.