Papa Johns adopts technology to ensure allergen safety
Papa Johns is adopting new allergen and error detection technology by LiberEat to bolster its existing allergen data processes in the UK.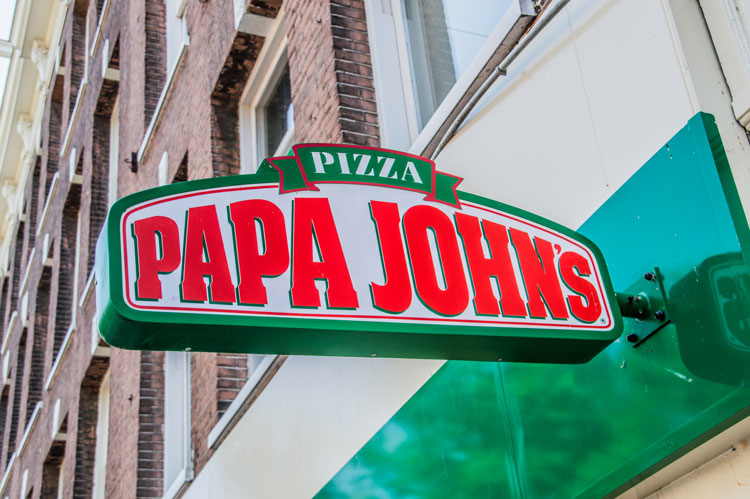 Together, Papa John's and Chipotle boast more than 8,000 locations around the world
Fast food chain Papa Johns has announced that it is adopting a new form of allergen and error detection technology created by LiberEats.
It says that this move will "bolster its existing allergen data processes and support Papa Johns' Food Safety and Quality Assurance teams in communicating accurate allergen information to over 500 stores nationwide".
"As a major international food brand, Papa Johns is committed to providing safe and quality food to all our customers," Philip Quinn, Papa Johns' Senior Director of Quality Assurance (International).
"Our partnership with LiberEat to adopt their innovative allergen detection technology is a testament to our proactive approach to ensuring the safety and well-being of our customers. This technology will provide a second line of defence against allergen risks, helping us detect and prevent errors."
FSA research shows UK food businesses improving in allergen handling
Papa Johns has said that LiberEat's technology works at all stages of the food process, from supplier information to menus, and reportedly ensures that allergens are displayed correctly. It went on to explain that this reduces the risk of any missing allergens or errors, benefitting consumers who can feel safe in their purchase decisions.
 "Papa Johns is a leader in embracing technology to aid food safety processes, and the adoption of LiberEat's new allergen detection technology demonstrates its proactive approach to protecting customers," said Founder and CEO of LiberEat, Barry Leaper.
"LiberEat's mission is to make food safer for everyone. The food safety and quality assurance team at Papa Johns have proactively joined forces to protect consumers from allergens and errors. Its commitment to customer safety and its approach to embracing technology to aid food safety processes demonstrates its dedication to setting robust processes and tackling allergen safety seriously," concluded Leaper.