Subway celebrates 15 new master franchise agreements
Subway has announced that it is strategically expanding its international footprint and has celebrated the signing of its 15th new master franchise agreement since 2021.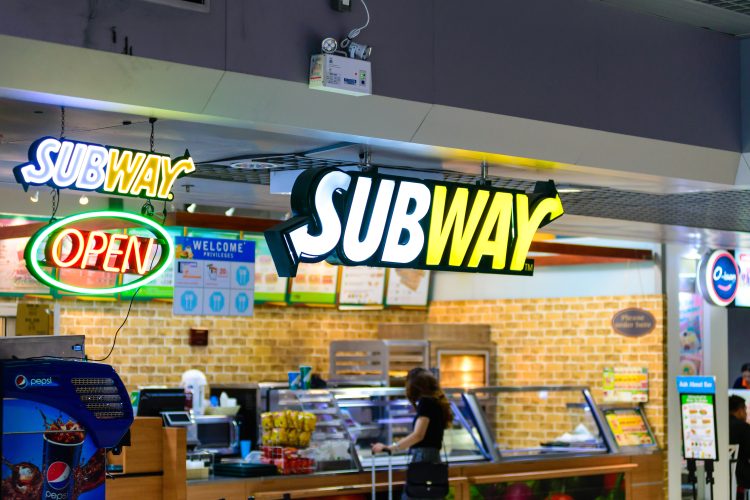 Global sandwich chain Subway has announced that it is continuing to "strategically expand" its international footprint and has celebrated the signing of its 15th new master franchise agreement in the last two years.
The brand's latest agreements in Bahrain, Georgia, Mainland China, Uruguay, Costa Rica and Panama will reportedly add more than 4,000 future restaurants across Europe, Middle East and Africa (EMEA), Asia Pacific (APAC), and Latin America and the Caribbean (LAC) within the next 20 years.
Since 2021, Subway says that it has signed 15 master franchise agreements or country development agreements across EMEA, LAC and Asia Pacific, totalling more than 9,000 future restaurant commitments.
According to Subway, the master franchisees will have "exclusive rights to manage and develop Subway locations in their respective countries" and claims it has "committed to remodelling existing locations as well as opening new restaurants in the brand's current, contemporary image".
"There is significant opportunity for Subway to expand its presence around the world and the new master franchise agreements are a reflection of the confidence that operators have in Subway and our transformation journey," said John Chidsey, CEO of Subway.
"As we continue to execute against our international expansion strategy, we are excited to grow the brand with new and existing international multi-unit and multi-brand operators to serve more guests around the world."
The restaurant chain has claimed that the agreement in Bahrain will re-establish Subway's footprint in the country — where it opened its first restaurant outside the US in 1984. Food Innovation Company, the new master franchisee, is reportedly one of the oldest, family-owned companies in Bahrain, and "will help reconnect loyal Bahraini guests to the brand and introduce new ones to Subway's freshly-made, craveable food", according to Subway. 
Turning to Georgia, Subway has said that the agreement with Wissol Group will "significantly increase the number of restaurants in the country, expand the brand's presence into new cities and solidify Subway's position as a destination for new and existing Georgian guests".
Meanwhile, Subway says mainland China marks its largest master franchise agreement to date. It has said that the "consortium of investors bring decades of experience managing large global QSR chains across Asia and will grow Subway's current footprint in the market by more than seven times".
In LAC, Subway is partnering with Grupo Vierci, a multi-unit, multi-brand operator with experience in the quick service restaurant industry as well as retail brands, something it claims will "more than double its presence in Uruguay". In addition, Subway signed master franchise agreements in Costa Rica and Panama with operators that are familiar with Subway's business model and a history of success in their respective regions.